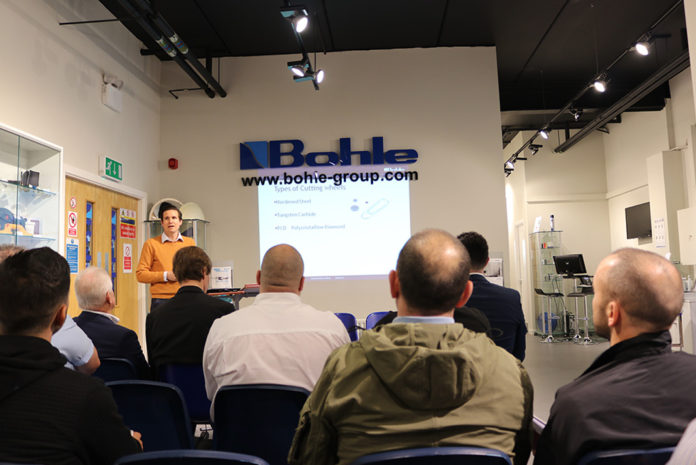 Bohle has hosted an industrial glass cutting masterclass as part of its campaign to support industry up-skilling.
Held at the glass consumables and hardware specialist's Manchester base, the event was attended by more than 20 guests drawn from the glass processing and IGU sector, plus machinery specialists and its own inhouse experts.
Proceedings began with a presentation from Hegla's Steve Goble and Jörg Zimmermann on the latest innovations in glass cutting tables, loading, storage and automation.
This was followed by a presentation by Dr Michael Emonds, senior chemist, Chemetall on the science which underpins efficient cutting of glass and the critical role that the choice of cutting fluid plays within it.
He argued that glass processors and IGU manufacturers who relied on dry cuts or used substandard cutting fluids were losing tens of thousands a year in increased processes and poor edge-quality.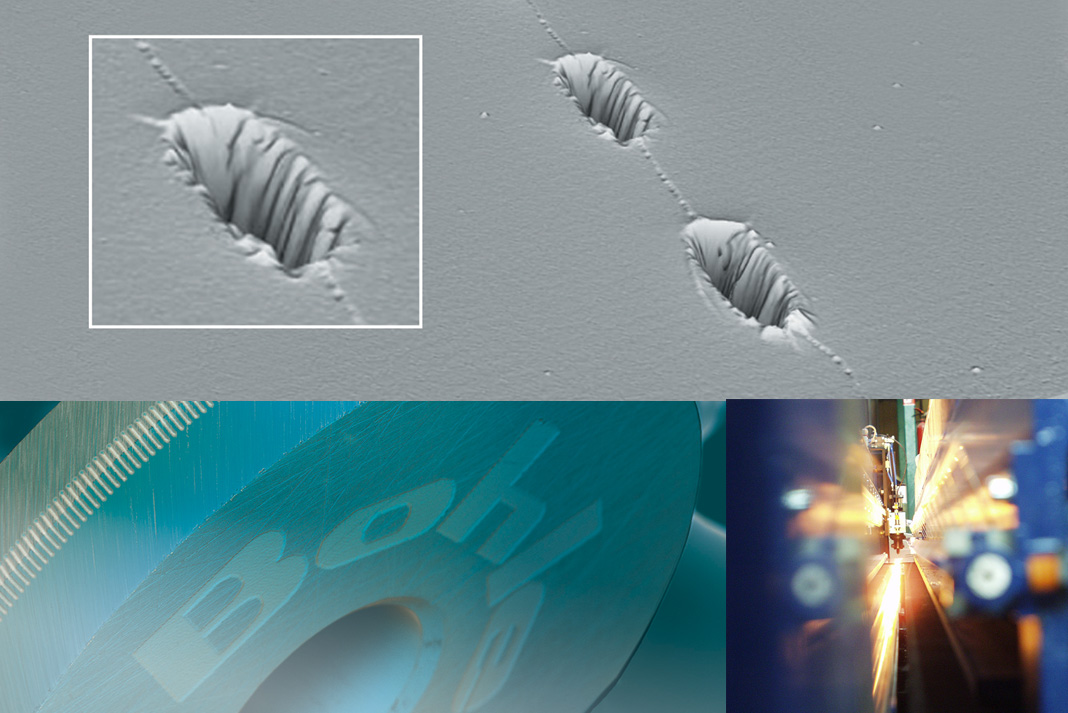 He said: "The cutting fluids are doing several things. They lubricate the grinding wheel, minimising friction and reducing the cutting pressure by on average 10 to 15%. This means you get fewer chips and create a better scoreline with fewer branches.
"It also acts as a 'chemical wedge' penetrating the cut and increasing the depth of the median crack, supporting a more effective soft break-out," he added. "This again reduces the amount of energy required to create the cut and the speed of the cut, also reducing branch formation.
"This creates a major advantage, particularly in the processing of thicker glass, reducing the risk of run-out of the cut. It also means that far less edge work is required, delivering significant labour savings."
This was followed by a presentation by Dennis Kampmann, director of industrial glass cutting at Bohle. He explored themes previously touched on by Emonds on the critical importance that choosing the right cutting wheel for different glass types, and therefore, the right cutting wheels play in edge quality.
"We have some customers who will change cutting wheels during production runs according to what they're processing. Yes, there's a little downtime involved, but the edge – and therefore product quality and strength – is that much greater.
"They've worked out that the positive impact of changing to the right cutting wheel has is worth a little downtime and the change of wheels," he said.
Working with leading glass machinery companies including Glaston Bavelloni, Bottero, Bystronic, Benteler, CMS Brembana, Grenzebach, Hegla, Intermac, Macotec and Lisec, amongst others, Bohle claims to be the global leader in glass cutting wheel design and manufacture.
This includes the supply of an extensive range of tungsten carbide and PCD (polycrystalline diamond) cutting wheels and their holders.
Bohle's premium cutting wheels are the Cutmaster Gold and Cutmaster Platinum. Cutmaster Gold is a highly engineered tungsten carbide cutting wheel ideally suited to cutting on a float line and cutting laminated glass. Its service life is around eight to 10 times longer than a standard cutting wheel but more importantly, it maintains a consistently high cutting quality from the first to the last cut.
Cutmaster Platinum represents a further evolution of cutting wheel technology. This utilises a specially developed micro-structure which forms a permanently sharp cutting edge but also, rather than forming a continuous score line, creates a series of microscopic 'dots' creating a far cleaner cut. According to Bohle this results in a very high edge quality because the cutting force required is less and there are fewer side wings / lateral cracks, so less chipping.
Bohle also supplies Acecut cutting fluids which are available in washable and evaporating formats, each dedicated to a specific type thickness or glass type including soft-coats.
"There are a lot of reasons to invest in time and a little bit of possible downtime in choosing the right cutting wheel and fluid because it delivers far better edge quality and with it, time savings downstream," Dennis continued.
"You don't lose so much time on edgework or product in toughening. It protects your product quality and it protects your reputation.
"The maths adds up," he concluded.