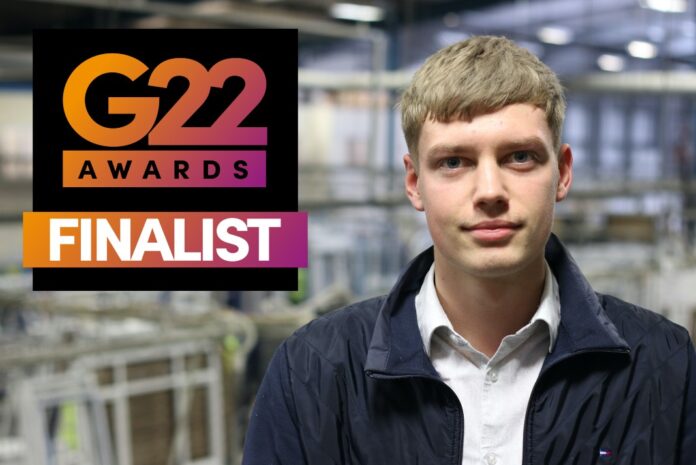 Emplas has made it through to the finals at this year's G-Awards in three categories: the new Rising Star Award; Training and Development Initiative of the Year and the Showcase, Fabricator of the Year category. Winners of the 2022 G Awards (G22) are set to be unveiled on Friday 25 November.
Having won Fabricator of the Year last year, Emplas entered the 2022 category on the strength of its operational efficiencies (up to 15%) which have supported the business in making a commitment to hold prices for six-months, from February this year. The G-Award entry also highlighted Emplas' apprenticeship and company-wide training and development programmes, which have underpinned the operational gains it has made this year and provide a foundation for the commitment it made to its customers.
Ryan Johnson, Emplas Group's managing director, said: "We're delighted to have made the Fabricator of the Year shortlist for the second time in two years and will clearly be keeping our fingers – and everything else – crossed, that we can repeat last year's performance and come away with the award for a second time. It's a fiercely contested category with some great fabrication businesses shortlisted in it, so all we can do is do our best and see how it goes on the night. Either way, we're pleased to have made the cut and delighted that the hard work of the team and our commitment to our customers has been recognised."
Emplas' Fabricator of the Year entry for 2022 highlighted its new smart complaints procedure which digitises and streamlines customer complaints, returns and reordering process, and its Quality Road Mapping programme, which includes weekly reviews including with its own retail business T&K Home Improvements. In addition to sourcing energy through its own solar panels, Emplas has also driven the sustainability agenda with a major upgrade of its fleet to new, lower-emission engines.
Dawid Hajduk, an Emplas employee, has been shortlisted in the G22 Rising Star category. Now operations support leader, Dawid joined Emplas straight from school as an operations apprentice. Three years on, and three promotions later, he was nominated after picking up additional responsibility and performing a vital role in Emplas' planning and scheduling team during Covid-19-fuelled trading disruption.