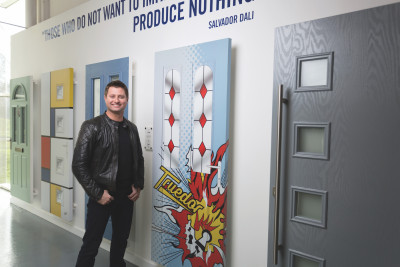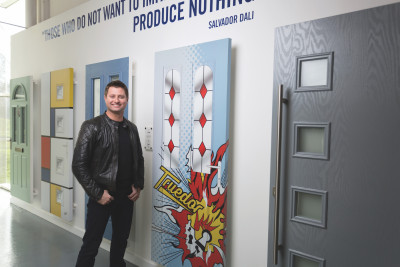 TV celebrity architect, George Clarke, Truedor product ambassador for FIT Show exhibitor IG Doors, will officially open this year's live finals for the Master Fitter Challenge at The FIT Show.
George, who has worked for the past two years to promote Truedor, will open the competition as this year's show gets underway at 10.00am on the first day, Tuesday 12 April.
An architect and creative director of practice, George Clarke & Partners, George presents popular TV series such as Channel 4's Restoration Man, The Great British Property Scandal and George Clarke's Amazing Spaces. Visitors to The FIT Show can meet George following his duties on the Master Fitter Challenge Pavilion, on the IG/Truedor stand 268 during the rest of the day.
The Fabricator Installer Trade (FIT) Show takes place at The International Centre Telford on 12th, 13th, 14th April 2016. General information on The FIT Show can be found at www.fitshow.co.uk.
Further information on Truedor and George Clarke can be found at www.truedor.co.uk