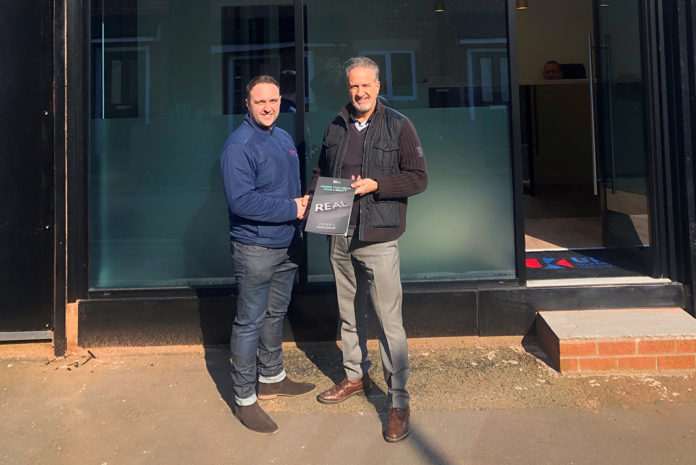 The UK Glazing Group has announced that since it ceased manufacturing and switched to Customade Group as its fabricator 12 months ago, it has made savings of £350,000 and boosted output by 25%.
The company, which claims to have installed windows and doors on some of the north west's most prestigious buildings, has now invested £100,000 to convert its former 3,500ft2 factory in North Manchester into a showroom.
The showroom features a host of Customade Group products, including aluminium windows and doors from Real Aluminium, glazed roof lanterns from Atlas Glazed Roof Solutions, PVC-U windows from Polyframe and composite doors from Virtuoso Doors.
The showroom, which opened at the end of February, is modelled on the stand that Customade Group had at the FIT Show in 2019.
According to the Customade Group, its team worked closely with UK Glazing Group's director, Chris Barton, to perfect the design of the showroom. Designed to inspire visitors as they walk through the space, the showroom also features a series of giant branded TV screens, showroom graphics and product brochures.
Chris Barton said: "This has been a phenomenal year for the business and we couldn't be happier with our decision to stop fabricating and buy in our products from Customade Group. We've made huge savings by not having to buy and store stock and our output has dramatically increased.
"We're very excited to open our new showroom, which looks just like the stand that Customade Group created for the FIT Show. It's very clean and modern and the feedback from visitors has been really positive. We now have a stylish, purpose-built space to showcase our range of products and win new business.
"The Customade team has been terrific – they really helped us to get every detail of this new showroom right. And, with a buoyant commercial property market here in the north west and the right products and support from Customade, we're certain that we will achieve even greater success this year."
Based in Heywood, Lancashire, UK Glazing Group is a commercial supplier of PVC-U and aluminium products for new-build residential and commercial projects. The firm supplies up to 200 frames a week and employs five fitting teams to install on commercial contracts.