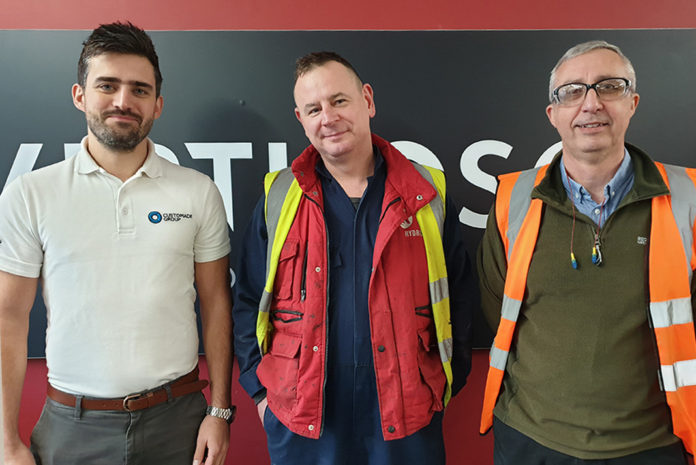 Virtuoso Doors says that it is ready to see in the New Year on a high with the announcement that its year to date sales have grown by more than 35%. And with more growth predicted for 2020, Virtuoso has bolstered its senior management team with the appointment of three new managers to help the firm to further improve on its quality and production processes.
The company says that the appointments of Ian Kasher as SHEQ manager, Adam Bracken as supply chain manager and Paul Smurthwaite as engineering manager underline its commitment to continually invest in quality and service.
Ian Kasher brings nearly 35 years' experience in quality and is tasked with driving further quality, health, safety and environmental improvements throughout the business. He is currently implementing new systems and procedures to ensure that all of Virtuoso Doors' products are of the highest quality.
Paul Smurthwaite joins Virtuoso Doors with more than 30 years' experience in the industrial sector, having worked across a number of industries including the aerospace and automotive industries. Paul was recruited to develop and oversee an extensive maintenance programme that sustains increased production and minimises machinery downtime at Virtuoso.
As supply chain manager, Adam Bracken works closely with all of Virtuoso's suppliers to source raw materials and improve the firm's overall supply chain performance. Since joining, Adam has introduced a paperless purchasing system and implemented new supply chain metrics to evaluate vendors and measure Virtuoso Doors' OTIF performance.
Tony Craggs, Virtuoso Doors' managing director, commented: "Virtuoso Doors is a leading composite door manufacturer and we've earned an exceptional reputation for the quality of our doors. There is always room for improvement though and these three appointments mark our commitment to constantly invest in quality, service and efficiency. Ian, Adam and Paul have already helped us to fine-tune our production processes and make improvements in a number of areas and I'm confident that we'll raise the bar even higher as we continue to grow."
Virtuoso Doors has achieved impressive growth over the last two years and has consistently maintained its service and quality levels and OTIF record of 98%. Virtuoso says that every door that it manufactures goes through a 48-point QC inspection check, which covers each step of the manufacturing process, before leaving the factory.
The three senior appointments follow a £1 million investment in machinery, including saws, CNCs, edgebanders, paint facilities and specialist equipment. Virtuoso has also introduced new processes throughout the business, which are designed to improve quality control and overall efficiency whilst also reducing waste.