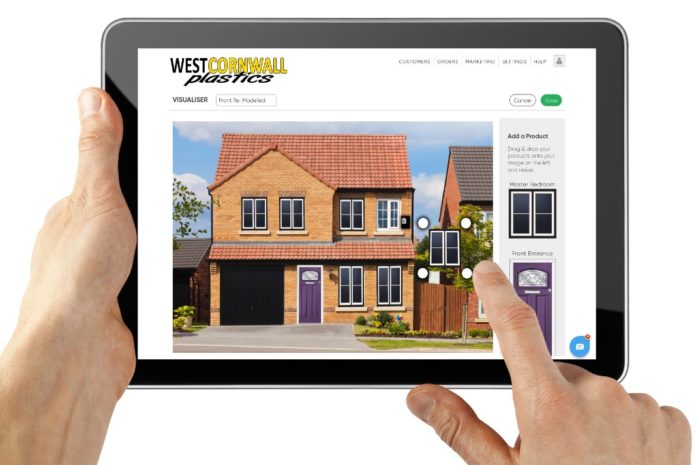 The window industry is booming, and West Cornwall Plastics is going from strength to strength, using Framepoint, an app developed by the software business Tommy Trinder. Since adopting Framepoint, the firm has seen a 20% increase in sales, it says.
Chris Nelson, administrator for West Cornwall Plastics, said: "The software has been invaluable. We love to offer a personal service, and Framepoint allows us to personalise even further. Our customers absolutely love the presentation that we're giving them. We took over £40,000 in sales in single a week when we switched to using Framepoint – it's a nice jump!"
West Cornwall Plastics has been busier than ever, with demand reaching unprecedented levels throughout the pandemic. "It's not really slowing down!" Chris reported. Framepoint has enabled West Cornwall Plastics to meet that demand, quickly and efficiently.
"Nobody can go on holiday because of the pandemic, so everyone is spending money on home improvements. Being able to get quotes out quickly is super important. You go to other companies and they can take days or weeks to get back to you with a quotation because they're so overloaded. With Framepoint, you can bang out quotes really quickly, even big ones, so we don't have to keep our customers waiting."
Designing windows and doors with Framepoint couldn't be simpler, but beneath the intuitive interface lies a fully featured platform with impressive technical capability at a competitive price point, the app's developer's argue. "You can draw just about anything you can imagine," added Chris. "It's very complex in what it can do, but the developers at Tommy Trinder have made it very user friendly, so it's not intimidating at all. With the time it saves I can't really put a price on it – we've got a 12-month subscription and it's paid for itself many times over.
Framepoint has been designed as a sales tool that can be used in front of the customer. "We sit with the customer and literally redesign their windows right in front of them with all the details, right down to the handles, trickle vents, colours, inside and outside views, everything," explained Chris. "I can take a photo of their house, superimpose the photos right onto the photograph, and show them what their house is going to look like with the new windows in it – it's great! It gives the customer the feeling that you're taking their needs seriously.
"It's had a massive impact on our business and, because it's so easy to use, it actually makes it fun!" Framepoint is subscription-based and is billed monthly. To find out more about Framepoint, and book a free demo, visit tommytrinder.com.