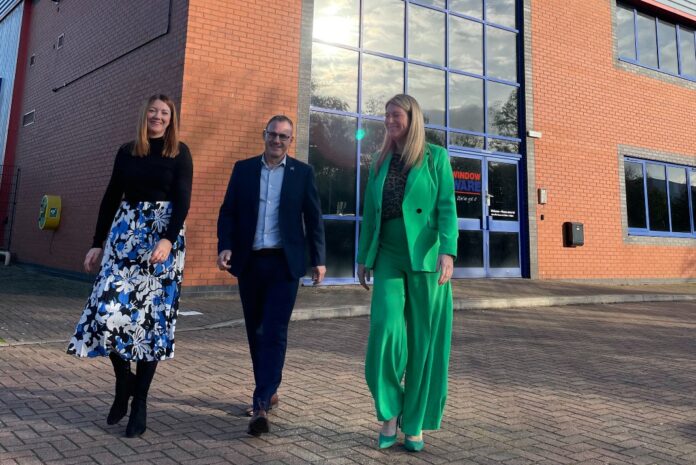 Window Ware is now owned by its existing senior leadership team, making the business a fully independent, standalone company. The team took the opportunity to invest in the company's future after Assa Abloy decided to divest Window Ware from its group. The leadership team's decision demonstrates their belief and commitment in the business they have come to know and love, the business' representatives have said.
The new directors of Window Ware have more than 50 years of combined fenestration industry experience. And under their careful guidance, Window Ware has grown to become one of the UK's most trusted multi-brand providers of leading door and window hardware, tools and consumables. The hardware supplier was owned by the Arran Isle Group (formerly the Heywood Williams Group) for more than 20 years before it was acquired by Assa Abloy following an acquisition that was completed in June this year.
Harry Warrender, head of Assa Abloy UKI, said: "Sam and the team at Window Ware have built an impressive business. When acquiring the Arran Isle Group, our view and strategy was to divest Window Ware post-completion. It was important to us that we found a good new owner for the business. I am delighted with this result and would like to wish Sam, Richard, Sarah and the wider team every success for the future."
Sam Nuckey, Window Ware's managing director, added: "The directors and I have been successfully leading Window Ware since 2015. We are still passionate about the business and excited for what the future holds.
"By becoming its new owners we are affirming our full and continued commitment to the business. We are delighted that our investors can see the same strong growth potential that we do."
Sam continued: "As director-owners, we gain independent control of Window Ware and are in the best possible position to maintain uninterrupted business continuity and stability for our customers, brand partners and employees alike. This will also ensure we retain the core values that our customers know and trust, as well as remain agile and responsive to market needs."