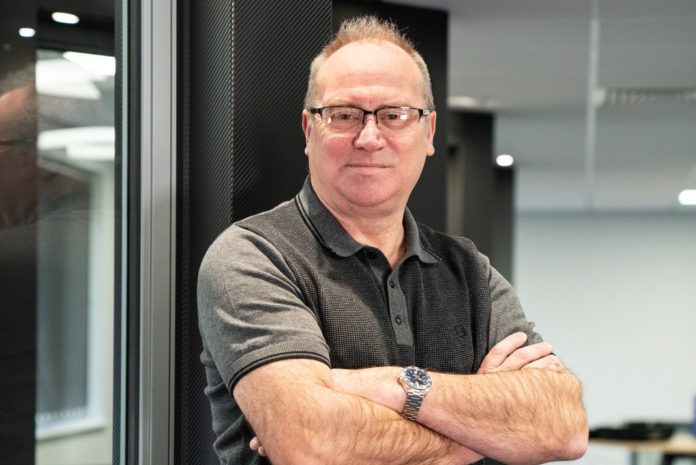 Aluminium extrusion company Garnalex has appointed Andy Russell as technical services and support director. Andy joined the team in April, as Sheerline's network of fabricators continues to grow.
Having worked in the industry since the 1980s, Andy aims to use his extensive experience and knowledge to bolster technical services and support for Sheerline's innovative aluminium window and door system. Andy has previously worked at window system companies Eurocell and Liniar.
"It's great to be working with a highly motivated group of people, many of whom I've worked with before," said Andy. "I'm looking forward to the challenges this new role will bring, and to be part of something that's on an exciting growth trajectory.
"I'm responsible for the technical team and will be overseeing the support side of the business. My department will provide technical support for the sales team out on the road. We will undertake tooling audits and provide better support for new and existing customers. We will be on site for the customer changeover and provide training on all our product range.
"In the short term, I want to very quickly ensure we have robust procedures in place to enable us to offer the best possible support for our customers. New products will be introduced going forward, and we will implement systems that not only help us provide technical training for existing customers but also support new customers when they come on board. I know we will continue to see lots of new business over the coming weeks and months. I'm excited to be part of Garnalex and the Sheerline journey."
Award-winning aluminium window and door system Sheerline has already transformed the residential aluminium market, Garnalex claims. Developed from the ground up by a team of experts, Sheerline is designed with the fabricator, installer and homeowner in mind.
Roger Hartshorn, Garnalex's chief executive officer, said: "We're really pleased to welcome Andy to our growing team. Andy's expertise, borne of several decades working in the window industry, will help us provide first-class technical support and service. Sheerline is a system with innovation at its very heart, and that innovation extends not only to our design and manufacturing processes but to the service we provide customers. Andy will play a major part in seeing that service innovation thrives at Garnalex."
For more information about the range of Sheerline products available, visit www.sheerline.com and www.sheerlinevideo.com. You can also call 01332 883 960, email info@sheerline.com and follow @SheerlineSystem and @GarnalexSystems on social media for the latest news and updates.