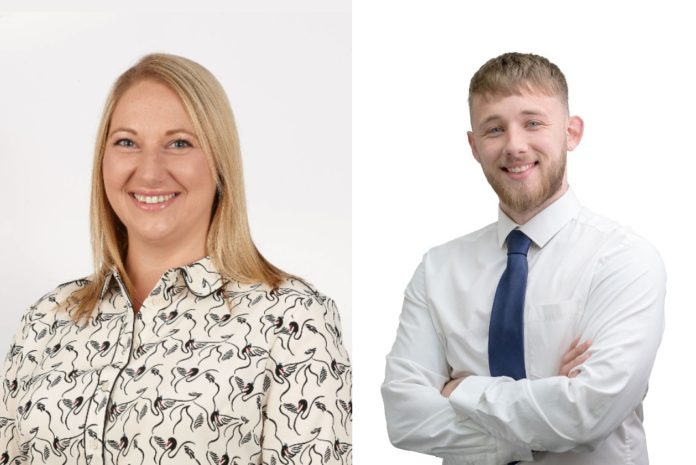 After almost a year of working from home, Mila's internal sales team is returning to the company's headquarters in Daventry, Northamptonshire, while the external team is getting out and about again, visiting customers safely. The return to near normal has coincided with the promotion of Mila's national sales manager, Julie Holmes, to head of sales, and the recruitment of Ryan Holmes as an area sales manager.
Julie joined Mila eight years ago, and worked across area sales and key accounts before becoming national sales manager in 2018. Her promotion is testament to the commitment and leadership she showed throughout the pandemic, during which time she helped Mila win praise for restoring service after the first lockdown, for staying in regular contact with customers and for keeping customers supplied with as much stock as possible.
Ryan, who is no relation to Julie, has been in the hardware sector for five years. He brings with him experience that will benefit Mila customers.
"One of the big things that Mila customers tell us they like about our service is the partnership that exists between our internal and external sales teams," said Richard Gyde, Mila's managing director. "They work as buddies, so that every customer always has someone they can contact about their account, and they share insights and customer knowledge so that we can deliver a service which really adds value.
"Like most businesses, over the past year, we've definitely made a success of working from home. But blending that now with time for our teams to be in the office together will undoubtedly give everyone a really welcome boost.
"I know that customers will feel the benefit, and I'm sure that all those who are receiving visitors will be pleased to see our team face-to-face again." See also www.mila.co.uk.