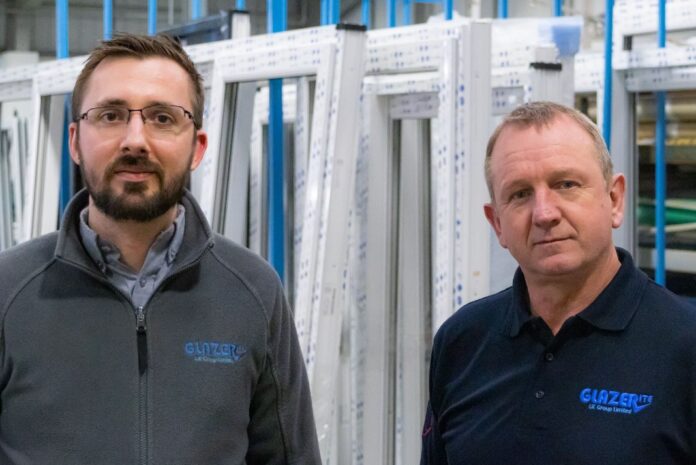 Leaders of the Glazerite UK Group have appointed Andy Hill as the firm's new group technical manager. The news follows the promotion of former incumbent, Mitch Gooch, to the newly created role of operations manager at Glazerite's specials division.
Andy, who joined the trade fabricator on 3 January 2023, is set to oversee technical capability across the fabricator's five divisions, reporting to the managing director of the north west division, Darren Rhodes. "I've watched Glazerite's growth closely over recent years, so I was delighted when the opportunity to join them came up," said Andy.
"I have a wealth of industry knowledge and experience in technical, production, quality and assurance," he added. "I'm looking forward to being able to play a role in further strengthening technical capability across the group."
Mitch has moved into his new role at the Wellingborough-based specials division where he leads operations and quality processes while maximising efficiencies at the site. The unit is dedicated to the manufacture of the fabricator's Residence Collection and Veka Imagine vertical slider portfolio, which the fabricator's representatives predict will continue to grow in popularity with homeowners.
Rob Brearley, Glazerite Group's MD, said: "These are two great appointments for our business. The products manufactured at our specials division are a key part of our growth strategy, and Mitch is an experienced leader who can help us grow capacity and improve processes at the site to better support our installers."
He added: "The technical support we offer our installer partners also remains a key part of our offering. Andy's broad experience in production, installation, quality and the technical aspects of PVC-U products makes him a great appointment for the Group technical manager role at Glazerite."