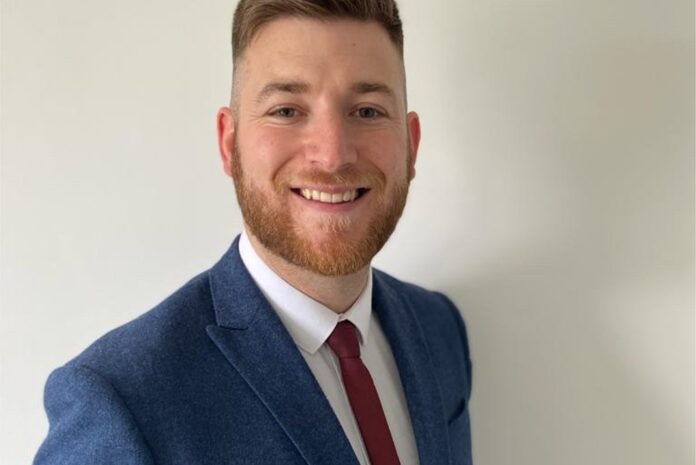 Leaders of Stuga have appointed a new sales manager and sales support coordinator to support the firm's ambitious growth plans. Oliver Earley is now regional sales manager for the north and Republic of Ireland regions, and Aimee Cargill has been promoted to support Stuga's sales and marketing teams in administrative and technical ways. Though based in Great Yarmouth, Norfolk, Stuga is wholly owned by Stürtz Maschinenbau GmbH in Germany.
Ed Williams, Stuga's managing director, said that his vision was to create a sales team capable of working together to sell both the Stuga sawing and machining centres, and the suite of Stürtz welding, cleaning, logistics and handling solutions. He added: "I am delighted to welcome Oliver and Aimee to the industry."
Oliver has a broad range of experience in technical sales. After starting his career working with a major UK packaging consumables manufacturer in the UK, he moved into capital machinery sales for one of the largest packaging machinery manufacturers in the world. "The move from high-volume consumable sales into consultancy sales of high-value machinery came just at the right time for me, and presented a different type of commercial challenge," he explained. "Having worked in the food industry for several years, I was acutely aware of the requirement for excellent after sales too. Recognising a manufacturers ability to meet industry demands for service was a critical decisionmaking factor.
"When Ed approached me, it was clear that he wanted to develop a more sophisticated and customer-focussed sales structure. I was delighted to be given the opportunity."
Of her new role, Aimee said: "It's a brilliant chance for me to learn new skills and help Ed and the rest of the sales team deliver a result. Supporting the sales team will be a natural progression, and while marketing is not entirely new to me, I am looking forward to Ed's support to help me develop and contribute in new ways." Aimee has worked with Stuga for 10 years, after a career in hospitality.
Stuga is currently looking for a new technical manager to take full responsibility for the product introduction and service capability around the Stürtz portfolio. Ed explained: "While it is important that the service capability for Stürtz must work alongside and integrate with the existing technical structure, it was clear to me that the current team are very focussed on delivering excellence on the Stuga machines. I don't wish to detract from this customer-focussed approach. On the contrary, I wish to enhance it, and decided to have a separate lead for the Stürtz machines."