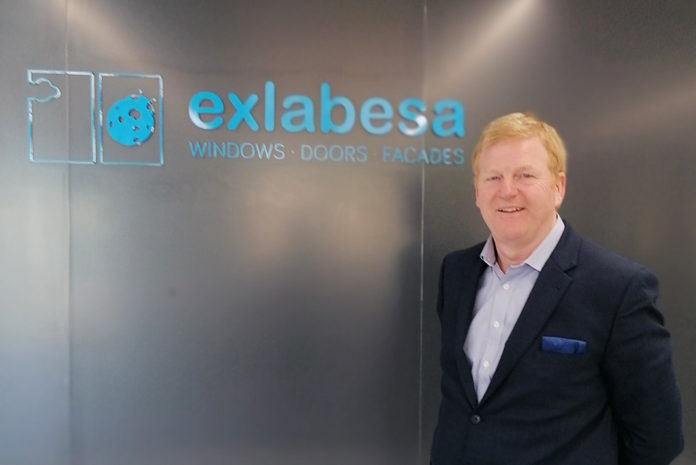 Aluminium company, Exlabesa Building Systems, has welcomed Kevin Warner as sales director.
"What's so impressive about Exlabesa Building Systems is that it manages to combine two different worlds," Kevin commented. "It's a global powerhouse with all the resources and capacity for innovation.
"But it's also got a very strong manufacturing presence on the ground here in the UK. It's extremely attentive to the needs of British fabricators, and it's thanks to that constant dialogue with the trade that it's managed to develop one of the best, most versatile, and user-friendly ranges available.
"I'm looking forward to assisting many more UK and Irish fabricators to benefit from those USPs."
Exlabesa general manager, Paul Benn, commented: "We're delighted to be welcoming such an experienced and respected glazing industry professional to the team.
"Kevin's sales and marketing expertise have benefitted a number of major systems companies in the past, and we're very happy to be making use of his skills at Exlabesa Building Systems, where he will lead the implementation of an ambitious sales plan."