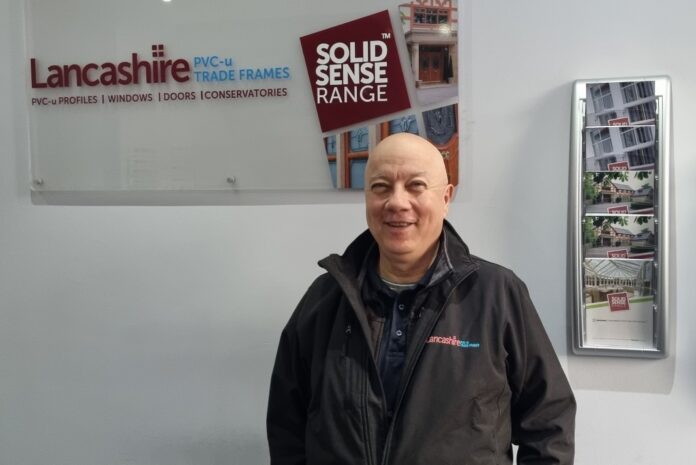 Leaders of Lancashire Trade Frames have hired John Berry to manage the technical and inventory side of the business. John postponed his retirement plans to take up this opportunity, reporting that the ethos of Lancashire Trade Frames appealed to him, and that he'd been impressed by the firm's exacting standards. "This is a business with PAS24 accreditation and a Gold CMS Licence. Like me, these people love to do a good job," said John.
"Many in the fenestration industry will know and respect John," said Lancashire Trade Frames' representative, "He's been Kömmerling's technical services manager for the last 17 years and a huge asset to the Profine group. His knowledge of Kömmerling's products and systems is quite literally second to none. Our managing director, Mark Rowland saw an opportunity too good to miss."
Over the last few years, Kömmerling has been a major part of Lancashire Trade Frames' product portfolio. With John on the team, both the fabrication staff and the company's installer customer base is set to benefit from a true expert, they say.
Gavin Stoddard, Lancashire Trade Frames' general manger, reported being delighted to be working with John. He said: "We couldn't have anyone better to be looking after the technical and inventory side of the business. Last year was good. This year could be amazing."
The business partnered with Premier Arches last summer to produce specialised frames. ""We pride ourselves on providing our customers with the best products we can. But when it comes to arched and angled frames, we knew it was best to buy from an expert," Gavin explained. Read more on this story here. Lancashire Trade Frames is one of the UK's leading suppliers of PVC-U and aluminium glazing products. For more information about its product and service offer, visit lancashirepvcutradeframes.co.uk or call the team on 0161 762 5800.