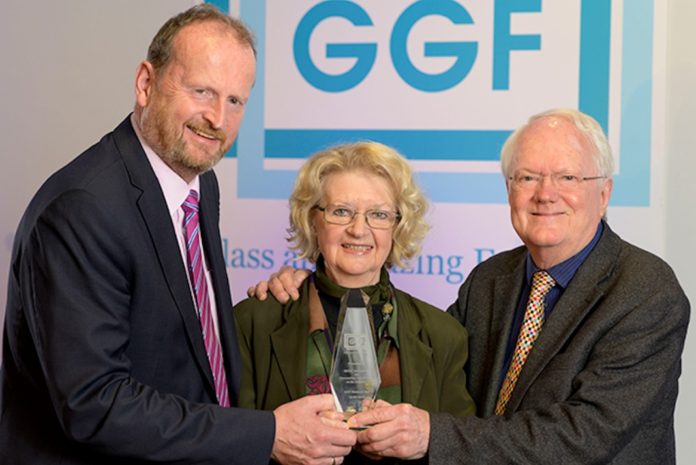 Stephen Byers, co-founder and managing director of Ritec International Limited, passed away peacefully on 6 March 2021, aged 79. He had been suffering with pneumonia. Ritec's activities will continue uninterrupted, in honour of Stephen.
Stephen and his wife and business partner Karen are well-known figures in the glass industry, both in the UK and internationally. The inseparable team set out over 40 years ago to challenge the glass industry and transform perceptions and attitudes towards the protection and maintenance of glass surfaces. Their dedication led to them raising awareness of how glass corrosion may be avoided or corrected.
Reportedly, Stephen and Karen single-handedly created a global industry for the protection of glass surfaces. Their award-winning ClearShield System (later rebranded the ClearShield Eco-System) for the renovation, protection and maintenance of glass, pioneered and still continues to be a leader in 'non-stick', easy-clean glass surface technology.
Stephen and Karen's achievements were recognised in 2019 by the Glass and Glazing Federation (GGF) when they received an Outstanding Contribution to the Industry award (pictured). Stephen worked with the GGF to develop industry standards and to make health and safety and ethics driving factors in the industry's growth. Today, their technology is used in more than 70 countries, on commercial and residential buildings as well as on ships and other transport vehicles, and in many other applications. It may be lesser known that Stephen and Karen introduced innovations such as VoltShield, a reportedly groundbreaking system for protecting glass and ceramic electrical insulators.
Karen said: "I feel privileged to have enjoyed such a wonderful life with Stephen and to have shared the excitements and challenges of creating amazing innovations with him. I am determined, more than ever, to keep Ritec International running smoothly, feeling great strength to ensure its prosperity so that Stephen's legacy may live on for many years to come."
Ritec's activities will continue uninterrupted, in honour of Stephen. To send a message of condolence, please email condolences@ritec.co.uk.