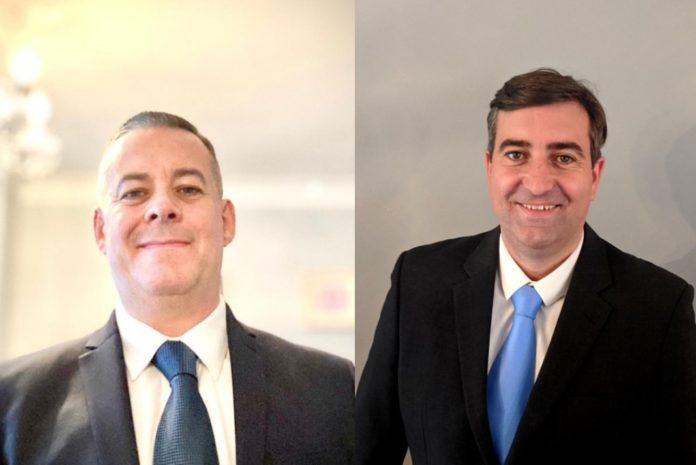 Energy-saving business Thermocill appointed two senior directors before launching its 'game-changing' ancillary heating product. Chris Sweeney is the business' new sales director, and Paul Heron is its installations director. In addition, the company is expanding its workforce to offer training and installation for the Thermocill product: an innovative, eco-friendly device that enables a room to heat up quicker at the same time as saving on energy bills.
Chris, 47, an expert energy broker, said: "It's a fantastic opportunity to be joining a business that is truly devoted to making people's lives better, both from an eco-sustainability point of view and also from a cost-saving aspect. When I first spoke to Thermocill's inventor and managing director, Keith Rimmer, I honestly thought the product was too good to be true. But it is true! Thermocill is a real game changer."
Chris plans to use his extensive network of connections in the energy sector, plus a nationwide team of sales advisors, to promote Thermocill. "I will initially be approaching local authorities, education establishments, the care home industry and charities, where energy and cost-saving are paramount. But we will also be targeting Thermocill at housing developers down to the individual home owner. The strength of Thermocill is that it is not only an easy fit on new builds but also can be retro-fit on existing window frames at a relatively low cost and with a minimum amount of work."
Paul, who has worked in the construction industry, once developed an initiative called Society Card, and has also raised money for charities, especially Cash For Kids and Children In Read, which benefits from the annual Children In Need appeal. Paul, 37, said: "Raising money and helping others has been something we have grown up with as a family. I am passionate about helping people and their lifestyles. Now, representing Thermocill is a perfect extension to that. Thermocill is a win-win product for everyone, saving both energy and cash. I knew straight away when I spoke to Keith that the product and the Thermocill Trust, which is about to be created, will help people generally in society; [this] resonates with me so much."
Paul's role as installations director will be to work with installers, councils, businesses and colleges throughout the country, creating partnerships to train installers. He said: "Hopefully, we can give training to young people who are looking for new opportunities, or people who may have been made redundant because of Covid-19. I will be working alongside the sales team, the distribution centre and the installers we set up around the country. Once we are up and running, we will have field inspectors who will visit sites, to make sure that Thermocill has been fitted to the highest of standards."
Thermocill is a device placed discretely under a window board or sill, which directs the warm air from a room's radiator up and against the window panes, creating a warm curtain of air in front of the glazing, as well as improving the thermal comfort in the room. Its manufacturer claims that it gives the effect of triple glazing at a much reduced cost, and enables the room to heat up faster – by up to 19% – and saves up to 8% on energy bills. The product's green credentials are maximised by the fact that it is made 100% from recycled nylon, and considerably reduces a building's carbon footprint by, on average, 150kg per year. Additionally, Thermocill significantly reduces moisture and condensation around windows, an achievement which its manufacturer claims is the only passive device to do so.