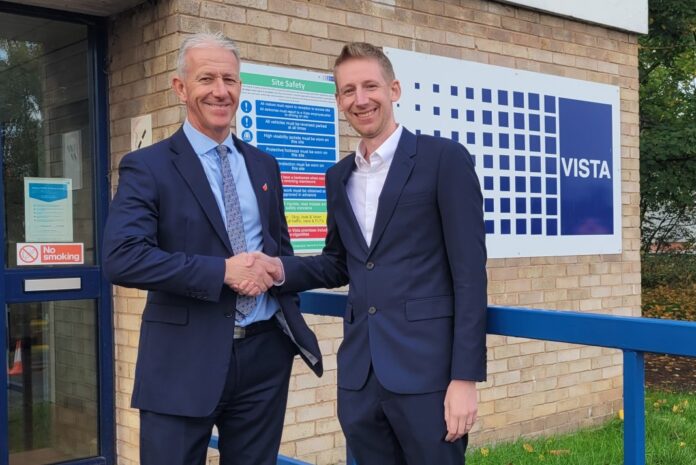 Leaders of the composite door manufacturer Vista Panels have appointed Michael Longhurst as new business development manager. Set to cover the south of the UK, Michael is to be responsible for driving business growth at Vista, researching new market opportunities, and overseeing growth-focussed projects.
Having previously worked for a large window and door fabricator as well as for a supplier of white goods into some of the UK's largest home builders markets, Michael brings extensive experience in the window and door industry to the role, as well as a wealth of knowledge of the new build market. "I'm delighted to be joining Vista, a company that has shown excellent year-on-year growt, despite the difficult circumstances encountered by the industry over the past couple of years," said Michael.
Keith Sadler, Vista Panels' managing director, added: "With vital skills to bring to the table, Michael has been a very welcome addition to the team at Vista. Who knows what 2023 is going to throw at us? But with Michael and fellow new business development manager Andy Meakin, we now have a really strong business development team that will be able to tackle the new year head on."
Founded in 1995, Vista Panels Ltd specialises in composite and PVC-U panels and doors, supplying to fabricators across the UK and Europe. For more information about the business, call 0151 608 1423 or visit vistapanels.co.uk.