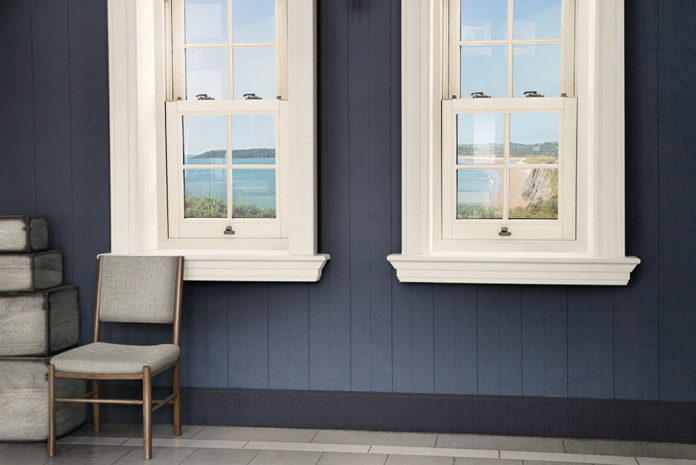 Trade fabricator, Modplan, has announced it has added the new Veka Imagine vertical slider to its portfolio. Modplan's international sales and marketing director, Justin Williams, said: "Vertical sliders are a growth market – latest figures show sales of vertical sliders to the home improvement market increased by 32% and now have 10% market share. The Veka Imagine vertical slider gives our customers a best-in-class solution as they capitalise on the opportunities these statistics represent."
The Veka Imagine vertical slider is said to be 'packed with intelligent features' that add value to installers and homeowners.
According to Modplan, installers will appreciate the flush fitting outerframe that sits against existing plaster line, eliminating the need for trim or notching of plaster. There's a choice of two cills to cater for different buildings and to give more fitting options while a complementary bespoke cill coupler has been designed for a precise fit and ease of installation. A square bead makes fitting the cam catch keeps easy. A coupling nut can be used as an alternative and simpler way to connect profiles.
Modplan adds that homeowners will like the host of colour options plus the fact that the outer balance chamber is co-extruded in a black finish on all colour combinations, which is designed to complement the gaskets and glass bar perfectly, even on a light coloured frame. There are also design options such as mechanically jointed sashes and frames, sculptured Georgian bars, a choice of sash horn, the option of a deep base rail and the ability to add a woodgrain texture.
It is 'A' rated as standard and achieves A+(12) at its top specification. The Imagine VS also has BS 6375 parts 1 and 2 for weather performance, as well as operating and strength characteristics, together with PAS 24 enhanced security performance requirements.