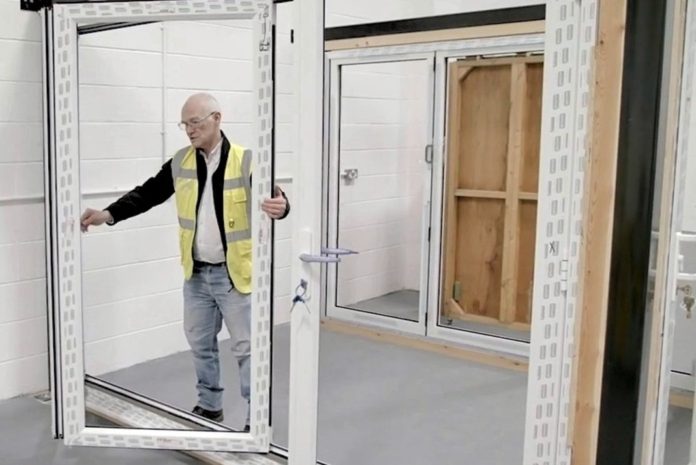 Working with the technical team at the PVC-U profile manufacturer Eurocell, Window and door fastener specialist Rapierstar has developed a comprehensive new recommended fixings manual (RFM) for all Eurocell systems. The detailed guide is the culmination of years of close technical collaboration between the two companies, which extends into support for testing. As a result, every window and door tested in Eurocell's learning and development centre, including new product developments, are assembled using Rapierstar fasteners, setting a consistently high standard that fabricators can now replicate.
The new RFM is designed to help Eurocell fabricators achieve the highest quality, best performing windows and doors. With an easy-to-read new layout, colour coding makes it easier to identify screws for insertion into profiles and steel reinforced sections, as well as other screw types – all from Rapierstar's StarPVCU range. The RFM is available to download from this page (in the 'Info Point' section of www.rapierstar.com).
The latest range of profiles is covered, including Modus and Logik systems. Rapierstar will update the RFM to add new profiles as soon as they become available to Eurocell fabricators, making the guide fully up to date.
Carl Storer, Eurocell's senior testing and research support technician, said: "It's crucially important to use the right fasteners for the application which is why the Rapierstar RFM is such a valuable guide to help our fabricators achieve the best quality finished windows and doors. We work closely with Rapierstar during our research and design projects and product testing, support that we really value, as well as their assistance in resolving issues for fabricators when they arise."
In addition to fabrication fasteners, the manual also offers guidance on the correct frame fixings to achieve the right installation. Rapierstar's StarFix range provides solutions, with a complete range of plug-free, hi-lo thread fasteners available for installers at leading trade counters. The RFM also includes bay and couplings details for the different outer frames, which fabricators can share with their installer customers to make them aware of the correct assembly requirements, and to avoid costly call backs.
Mark Furness, Rapierstar's sales and marketing director, said: "Eurocell systems are extremely popular in the industry, for good reason. But using the wrong fasteners during window and door manufacturing will prevent them from getting the best from these advanced profiles. That's why we are committed to providing extensive technical support at every stage and making sure our knowledge and guidance, amassed over nearly 30 years, is accessible to all.
"Our existing RFM has become indispensable for Eurocell fabricators, many of whom already use the 2016 edition as an essential reference guide. By sticking to the recommended fixings – whether it is to attach hardware such as friction stays, keeps or letterboxes, or for retention of reinforcement – fabricators can have total confidence that the finished window or door will be robust, and function as well as can be expected during its service life."
As the UK's leading specialist fastener supplier to the door and window industry, Rapierstar provides the reportedly widest range of products to fabricators of all the major profile systems. Operating from its headquarters, and 100,000ft² warehouse and distribution centre in Cheshire, where more than one billion items are held in stock at any time, Rapierstar's team of technical consultants work closely with customers, in all corners of the country, to help them manufacture the highest quality finished products most efficiently and safely. Find out more at www.rapierstar.com.