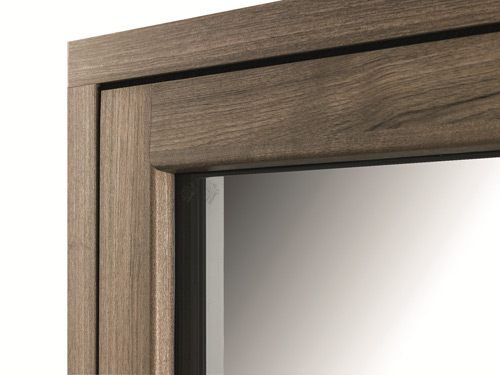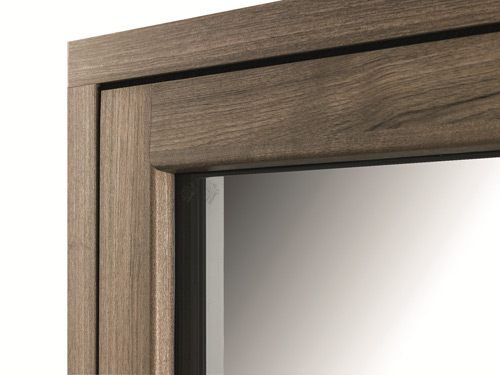 Eurocell has announced a significant new addition to its Modus range: Modus S – a mechanically jointed flush sash casement window, which combines modern materials with what is described as a 'truly authentic traditional appearance'. This latest model to join the Modus range is possible thanks to additional precision-engineered mouldings inside the frame, which remove the need for diagonal corner welds – a distinctive characteristic of standard PVC-U windows.
The new joint detail is said to add 'considerable authenticity' to the appearance of the window and enables installers and fabricators to provide a product with the look of timber, while retaining all the optimum energy efficiency and virtually maintenance-free performance benefits of PVC-U. Furthermore, Eurocell claims it is up to 25% less expensive than the nearest equivalent PVC-U flush sash product.
Given its traditional appearance, the new product is said to be ideal for Victorian-style properties, cottages and conservation areas where the homeowner wishes to maintain or enhance the period look of the property, without the maintenance legacy burden of repainting and repairs associated with timber windows.
Flush on both sides, Modus S offers 'sleek' looks, unbroken by external bead lines as, like most contemporary windows, the system is internally beaded for enhanced security standards.
Featuring a unique 75mm six-chamber profile system, the Modus range delivers optimum energy efficiency performance and can achieve a 'U' value as low as 0.7, surpassing Passivhaus standards. And Modus casement windows were amongst the first to be awarded the new 'A++' Window Energy Rating by the BFRC.
Modus S is available in 10 colours from stock – including white ash, cream white and anteak popular for period, premium and self-build properties. In addition, Eurocell offers what it describes as a 'sophisticated alternative' to Chartwell green amongst its made-to-order options. Called agate grey, its subtle hue has reportedly been appealing to customers at major exhibitions over the past 12 months.