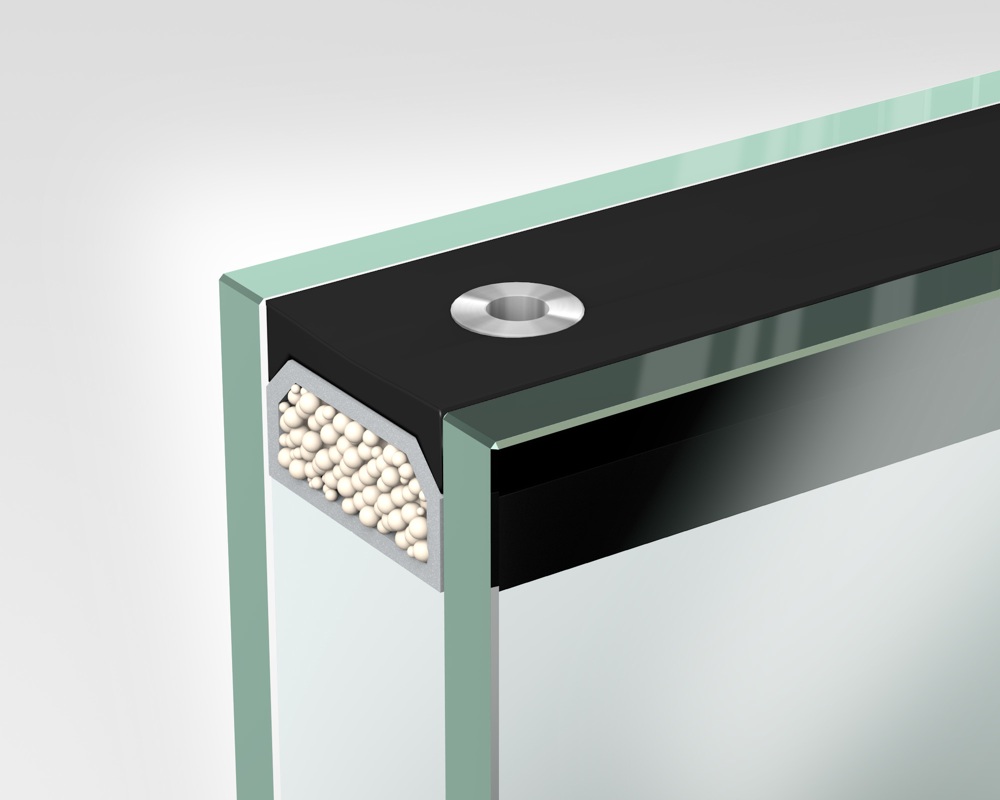 Warm edge spacer bar manufacturer, Swisspacer, is launching Swisspacer Air, a new device that regulates the air pressure in sealed units and prevents sealed unit breakdowns caused by changes in altitude.
Swisspacer Air is a valve that fits 'unobtrusively' into the spacer bar and sealant and relieves the build up of air pressure inside the unit that causes unit failure. It will be displayed on Swisspacer's stand at the Fensterbau Frontale trade show in Nürenberg on 16-19 March.
Swisspacer Air equalises air pressure differences between the insulating glass unit and surrounding atmosphere. It is ideal for sealed unit makers in low lying areas who make units that will be installed in variable climatic conditions or mountainous regions.
Until now, window fabricators have had to carefully consider the difference in air pressure between the production site and point of installation. If the windows are to be installed at high altitude the performance of the glass unit can suffer because expanding air inside the unit puts pressure on the panes of glass. That can damage the seal, which allows moisture in.
Swisspacer Air resolves this problem completely. Invisibly integrated into the secondary sealant, Swisspacer Air is a discreet component that helps to regulate the air pressure between the panes of glass as it changes with altitude. Another key benefit is that Swisspacer Air can be retrofitted to previously installed windows with Swisspacer warm edge spacer bars to ensure long-term performance of the unit.
Head of sales & marketing UK & Ireland, John Cooper commented: "Swisspacer Air is a unique innovation and the perfect solution for mountainous countries such as Austria, Switzerland, France or Italy. Further tests will confirm its suitability for the UK market too. We will show it at the FIT Show in April on Stand 324, so come and see!"
Visit Swisspacer at Fensterbau Frontale in Hall 7A, stand 316.