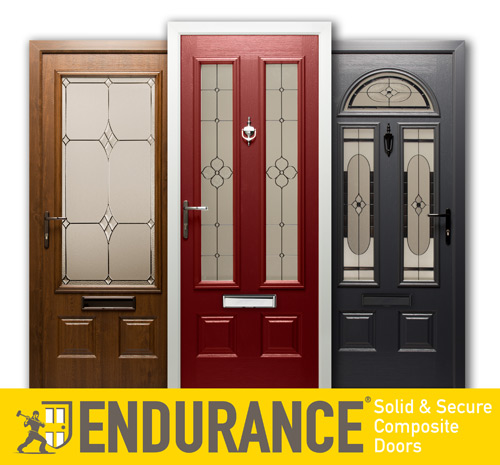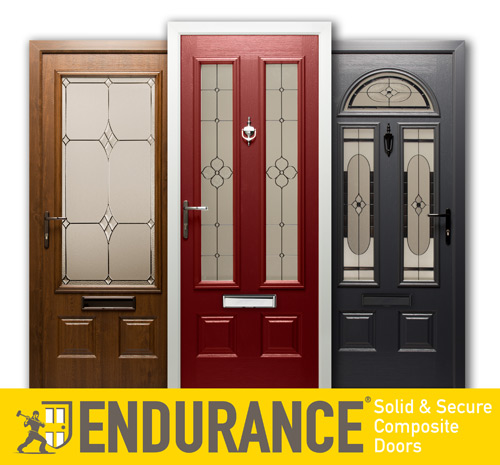 Endurance Doors has launched three new door designs as part of its Classic Collection of solid and secure composite doors: the Cheviot, the Lingmell and the Scafell.
With the market for solid timber core composite doors continuing to evolve, Endurance Doors says it is constantly investing in new products, such as its recent RocFoam innovation. As part of the Rocal Group, Endurance Doors has in-house facilities for extrusion, profile/foil wrapping and tool making. According to Endurance, this enables a faster product development process, from concept to market, than any other composite door manufacturer and the new Cheviot, Lingmell and Scafell designs 'have been no exception'.
Cheviot, Lingmell and Scafell are all designed around a large glazed area, dropping below handle height to allow in as much light as possible. A wide range of glass designs, which include the new triple glazed Riviera and the 'simple but stylish' Harmony, mean that warmth and privacy are retained despite the expansive glazing area.
Endurance Doors says it has a number of other new door launches planned in the coming months, including a set of doors based around a simple top to bottom grooved pattern, with a wide range of cassette and glass options.
Stephen Nadin, managing director of Endurance Doors, commented: "We're committed to introducing new product designs to our customers; it's an on-going process as we look to forge ahead with our solid and secure composite doors. We'll also be completely overhauling our marketing over the coming months as part of our plan for aggressive growth which will catapult the brand forward to take up the mantle as the fastest growing composite door company in the UK."