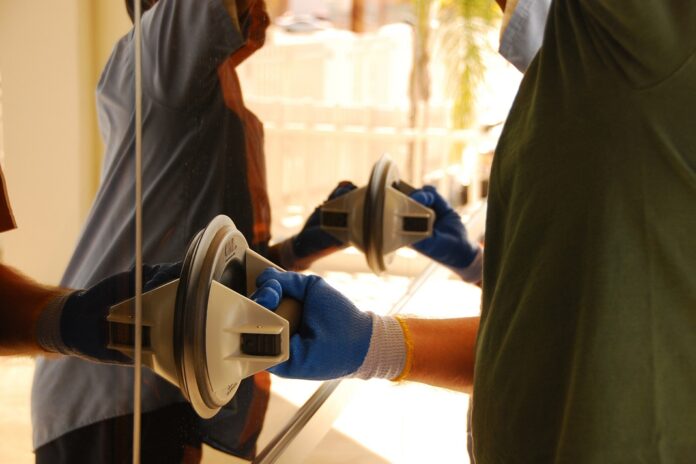 CRL has launched four items of glass lifting and installation equipment: CRL Wood's Powr-Grip vacuum cup, the CRL Glasstrax glass dolly, the All-Terrain dolly and the S338 Sure-Grip vacuum lifter. Discover more detail about each product at crlaurence.co.uk.
The new vacuum cup product is effective at making glass lifting simple and safe on site, representatives of the business have said. Its 203mm diameter pad has a 57kg lifting capacity while the release valve lever permits quick release, maximising efficiency when working with glass.
The CRL Glasstrax glass dolly has a self-clamping action that locks loads up to 50.8 mm thick. It means that one person can load and move glass, offering safe and stable transportation of capacities up to 275kg.
The CRL All-Terrain dolly has a built-in 203mm Wood's Power-Grip vacuum cup and a set of CRL RB200 roller blocks, reportedly making it easy to transport up to 181kg loads. Read further information about CRL's glass lifting products here.