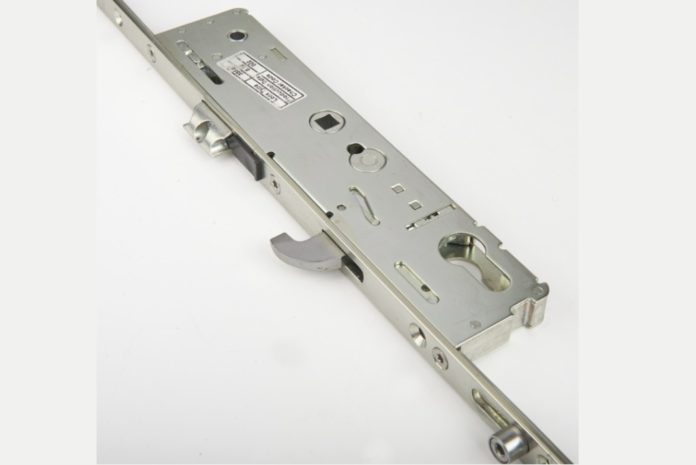 The pandemic may have left most of us staying in more than ever before, but the lockdown has not deterred burglars from targeting properties – whether we're at home or not. With warmer weather meaning we can spend more time in the garden, Kenrick is urging fabricators and installers to choose high security hardware products and help protect homeowners from opportunist burglaries.
Steve Williams, Kenrick's sales and marketing director, explained: "Opportunist burglary is becoming increasingly common, with figures from the Office for National Statistics showing that 64% of burglaries in England and Wales happened while residents were at home. People need to be vigilant and guard against this invasive crime, so we want to prompt everyone to think about how vulnerable they are to sneak-in thefts and to take measures to secure their homes properly.
"It's so easy to leave doors and windows unlocked while you sit out in the garden in the sun, but this gives a burglar the perfect opportunity to sneak into your home and steal your valuables without you even knowing about it. Perhaps even more sinister is home invasion burglary, where a burglar physically forces their way into someone's home as they open their front door.
"Falling victim to this type of crime is very upsetting, especially when so many of us have been affected one way or another by coronavirus. It is however easy and cost-effective for homeowners to protect themselves from these types of crime with the proper security products."
Designed to combat against opportunist burglary and home invasion burglary, Kenrick's Excalibur Fast Lock is a high security door lock that provides fast, secure locking on the front door – the route into the house for more than 75% of burglaries. The Excalibur Fast Lock operates in the same way as a standard lever/lever lock. Its main difference is when closing the door; the user simply lifts the lever as they enter through the door and it is then securely locked from both sides without having to use a key. To unlock the door, the user turns the key and pushes the handle down.
Unlike fixed pad locks, the user has to physically throw the lever to engage the hooks and lock the door, which means they can't be locked out accidentally. This design feature also overcomes the risk of an adult being locked out by a small child shutting the door from the inside or by a gust of wind blowing the door closed.
Built to the same exacting standards as the acclaimed Excalibur door lock, The Excalibur Fast Lock uses three, sintered steel hooks and two steel, anti-lift bolts to deliver its strength and security. Three roller cams provide =/- 1mm adjustable compression, with one roller placed directly below the gearbox to aid with compression in the centre of the door. The gearbox is sprung on both spindles, which means that there is no need for costly sprung handle sets. The door lock will also work with a thumb turn cylinder as an option, which eliminates the need to use the key on the inside to open the door.
For greater flexibility, the system allows fabricators to use just one lock for all applications on both front and back doors. Its twin spindle design means that both lever/lever and lever/movable pad unsprung handles can be used with only one lock to provide more choice for the end user. Designed to be quick and easy to install, the door lock is also fully extendable with 300mm extension pieces for added convenience.
The Excalibur Fast Lock is available on all variants of 35mm backset locks in a choice of lever/lever, twin spindle and split spindle. It is compatible with PVC-U, timber and composite doors. It meets the requirements of PAS 24, 2012 and Secured by Design. It has been function tested to 30,000 full cycles (open/close, lock/unlock) and also exceeds the requirements of BS EN 1670: 2007 grade four (severe) rating for salt spray corrosion resistance.
Kenrick is a leading supplier of hardware solutions for PVC-U, aluminium and timber window and door systems. The company has a proud heritage spanning more than 200 years, having been established by Archibald Kenrick who manufactured buckles and livery fittings. Kenrick's range includes the Excalibur multi-point locking system, the four-point Centurion system and the Easifit and Espagnolette locking systems.