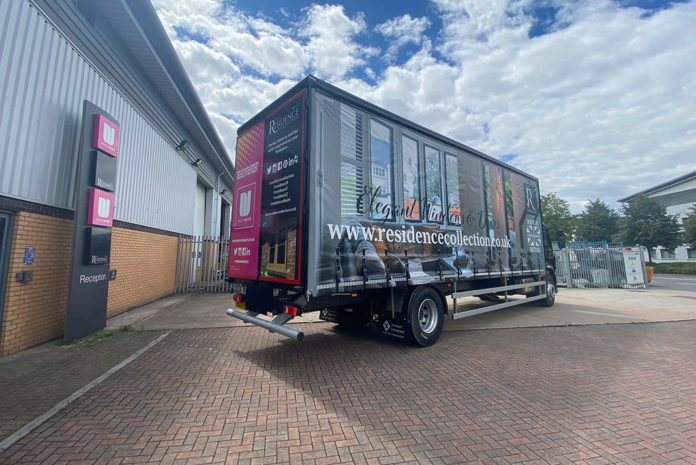 Window Widgets has added new dual-branded vehicle livery, which also includes graphics for The Residence Collection, on to one of its trucks, as it looks to roll this new design across its delivery fleet of 18 tonne lorries.
Window Widgets says the new vehicle livery has been carefully designed to make a strong statement, with the work carried out by local company Motus Commercials, which has already shared the imagery on its social media channels.
As a company that reported strong growth pre-COVID-19 and one that is said to have been buoyed by the considerable increase in demand since the easing of lockdown, Window Widgets and The Residence Collection have also ordered an additional vehicle for delivery later in the year.
Sarah Hitchings, sales and marketing director, of The Residence Collection and Window Widgets, commented: "We're hugely proud of our marketing and many businesses in the industry see us as the benchmark in terms of brochure design and detail, social media reach and engagement and also the range of point of sale materials on offer. Vehicle livery is also part of that, as people still notice the brand on the highways and motorways of the UK, so look out for the new livery on a road near you soon!"