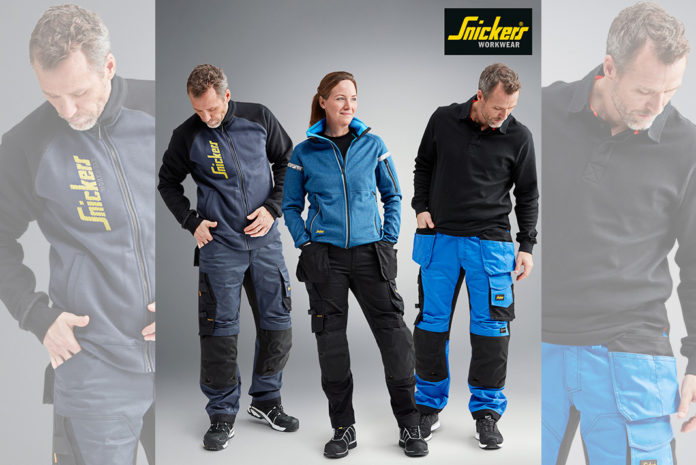 Snickers Workwear says that its new loose fit stretch trousers feature 'hi-tech stretch fabrics and ergonomic designs to ensure close quarter mobility at work'.
The new stretchy work trousers for men have a loose fit for a classic Snickers Workwear 'look and feel', with stretch Cordura for increased durability as well as improved ventilation and close quarter mobility.
According to Snickers Workwear, the new slim-fit work trousers for women are shaped 'to fit the female anatomy'. Snickers says that the ergonomic women's fit' includes 'wider hips and a narrower waist' for a 'street-wise, fashionable look' with 'optimal comfort and freedom of movement built-in'.