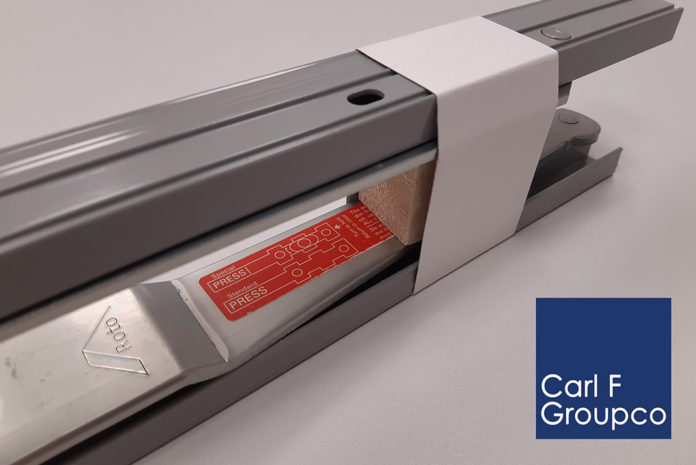 The Roto FRH UNI outward opening reversible window system, which is reported to be hardware distributor Carl F Groupco's biggest selling range, is now available as a consolidated set.
According to Carl F Groupco, the enhanced packaging initiative simplifies stock holding at its distribution centres in Peterborough and Cumbernauld, Scotland and supports the company's objective of On Time In Full deliveries. The fabrication process is also improved as hinges are bundled into window sets for easy product selection.
Designed for straightforward and intuitive operation, Roto FRH UNI hardware makes it easy to fully reverse the window by pulling down on the top of the sash. The UNI reversible system has been designed to meet stringent standards including PAS 24 for security and is capable of achieving emergency escape (providing that all relevant building regulations are met). In 2018, ROTO upgraded the standard finish to Grade 5 for corrosion resistance.
Carl F Groupco reports that there will be a transition to the new packaging over the course of the next few months. The distributor advises that there will be no changes to how customers place their orders.