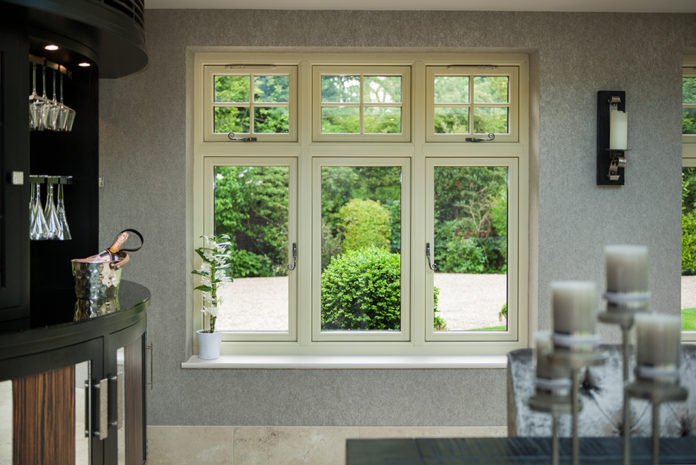 Like many of the colours and tones that feature in The Residence Collection, Cotswold Biscuit has been inspired by an Area of Outstanding National Beauty, just a few miles from the company's head office, just south of Gloucester.
The Residence Collection claims to be the most influential brand in the PVC-U window and door sector and says that it showcases 'outstanding product design with true consumer appeal through innovative single and dual colour options'. Cotswold Biscuit is a period inspired colour that's available with R9 both sides or with dual colour options with No.10 Black external with Cotswold Biscuit internal and Cotswold Biscuit external with Grained White internal.
With full colour through the rebate as standard and gaskets only featuring on the sashes, an R9 window is said to be 'the ultimate and unrivalled true timber alternative window'. Yet with the benefit of nine chambers and a traditional 100mm front to back dimension, it reportedly provides for a far more energy efficient window that's fully recyclable at the end of its useful life, which is expected to be in excess of 20 years.
Sarah Hitchings, sales and marketing director of The Residence Collection, commented: "R9 is the ultimate true timber alternative window that's been diligently designed from the ground up. Colour options such as Cotswold Biscuit have been inspired by the timber sector and their respective heritage applications and so it makes for the ultimate installation.
"R9 is all about product detailing and the careful manufacturing processes that we have developed since the launch of the product. It remains a standout performer, yet it's also part of a longer-term development programme for The Residence Collection."