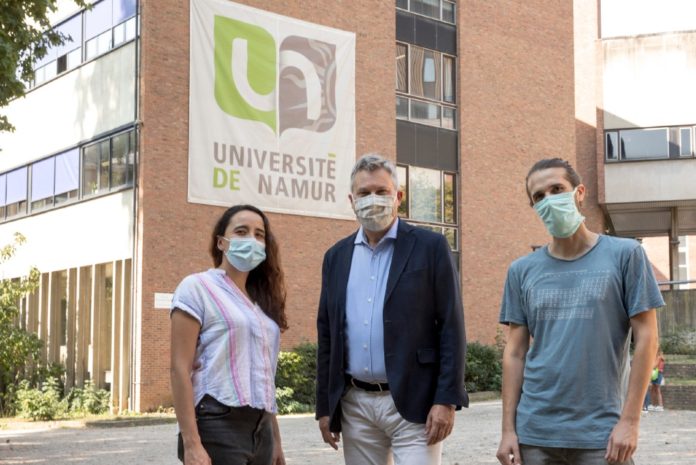 Planibel Easy – a coated glass product from Belgium's AGC Glass – has been proven to accelerate the destruction of SARS-CoV-2 particles (the virus responsible for Covid-19) when exposed to daylight. The study was led by Professor Muylkens, of the University of Namur, Belgium, and was carried out in an experimental setting that mimicked real-life conditions.
According to research published in the Coatings Journal, with support from AGC, a range of materials were tested, including metallic materials, float glass, acrylic glass and coated glass (Planibel Easy). SARS-CoV-2 viral particles were found to stay active for a shorter time on Planibel Easy coated glass that had been previously exposed to daylight (due to photocatalytic effect). The study used real human SARS-Co-2 viral particles at same concentration as the viral load observed in a cohort of patients infected with Covid-19. Having been independently tested and certified, Planibel Easy was already known for the self-cleaning properties of its coating, says AGC, but the virus-beating properties of its coating has now been proven.
The time needed to inactivate 90% of the SARS-Cov-2 viral particles was found to be 37.5% shorter for Planibel Easy exposed to daylight than for float glass or acrylic glass. This means that using Planibel Easy greatly reduces the risk of viral transmission, says AGC, making it a safer choice for windows, partition walls, doors and other shared or frequently touched surfaces.
AGC and the university's research teams wanted to find a quick and effective solution against the spread of the coronavirus. By disclosing the first results of this research on an existing product, AGC argues that it is allowing innovative glass processors to offer solutions at a reasonable cost, and to move towards a better and safer future.
Planibel Easy can be combined in double glazing with other AGC products such as low-E glass. Resistant to corrosion and chemical damage, Planibel Easy can be delivered in toughened, laminated, bent and processed forms, and even in insulating double or triple glazing. As long as the glass is exposed to daylight and/or UV(A) light, any space could potentially be made safer with Planibel Easy, says AGC. The product confirms AGC Glass Europe's commitment to health, safety and social responsibility.
For more information about Planibel Easy, visit www.agc-yourglass.com.