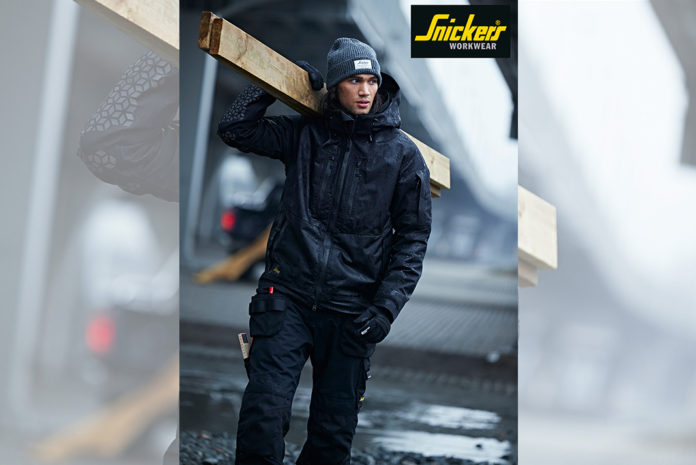 Snickers Workwear says that you can count on comfort and protection throughout the autumn and winter with its AllroundWork Jackets for professional tradesmen and women.
According to Snickers, wearers will stay dry, warm and comfortable by choosing from a selection of water-repellent jackets that will give basic protection from the effects of light showers combined with great breathability to ventilation.
For those that need 100% protection from the rain for long periods on site, Snickers offers Gore-Tex jackets and trousers. These highly technical garments are said to be extremely durable with a membrane that has over 1.4 billion pores per square cm.
Snickers offers a host of designs, styles and extensive size options in order to select the right jacket for the right job. Snickers also offers a great range of winter vests and bodywarmers, even a body mapping micro fleece.