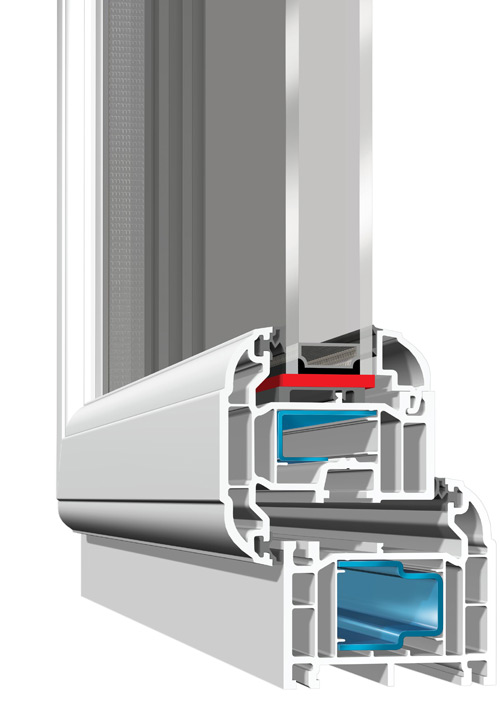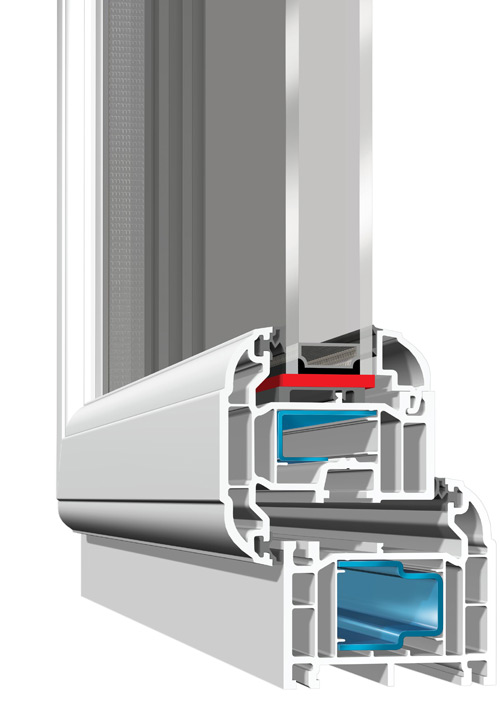 Kömmerling is celebrating the five-year anniversary of its five-chambered, energy efficient O70 Gold window and door system.
Profile design in the PVC-U window industry is said to have been based on a three/four-chambered design for several decades, so the launch of Kömmerling's five-chambered systems in 2010, broke convention. With energy efficiency top of the agenda through the implementation of the Window Energy Ratings scheme, there was a need for all companies in the supply chain to make their products perform better.
Today, Kömmerling can boast the five-chambered chamfered C70 and ovolo O70 Gold window and door systems, which share the same beads and the profiles are also both fully interchangeable. This is said to be a 'considerable benefit' for fabricators looking to offer both styles of window design.
Kömmerling says it is working on new window and door systems which 'push the boundaries of design and energy efficiency further'. Its KBE System 88 has already been tested to achieve a 'U' value of just 0.6 W/m2K, while its new PremiDoor 88 can readily achieve the requirements for Passivhaus.
Kevin Warner, head of sales and marketing at Kömmerling, commented: "The launch of O70 Gold was a landmark for the industry back in 2010 and since then, as a group, we've been investing heavily in product design as the new European platform of System 76 and our latest PremiDoor 88 lift and slide door clearly show.
"The Kömmerling name represents quality and innovation and this is something that will carry through to the new product launches later this year."
For further information, call 01543 444900, e-mail enquiries@profine-group.com, visit www.kommerling.co.uk or follow @kommerling_uk on Twitter.