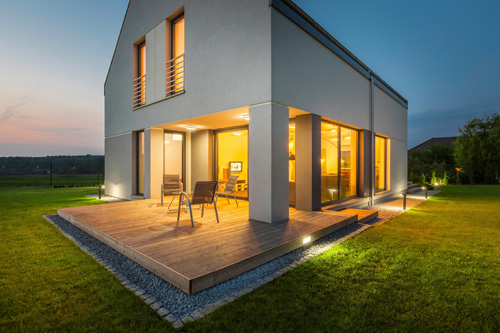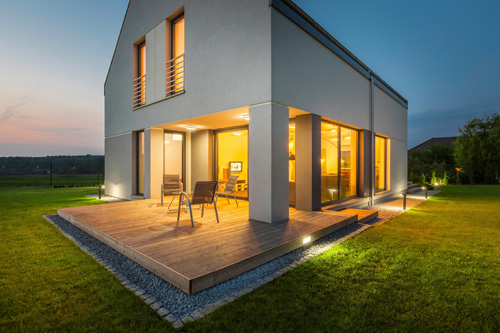 Kömmerling will bring a number of new developments to stand number F30 in hall 6 at the FIT Show, that will include products from the new 76mm platform, ProCoverTec surface technology, a pergola for outdoor living and the global debut of the first ever soft close technology in a PVC-U glazing system.
The stand will be packed with innovation from Kömmerling and the new 76mm platform will be represented with a 6m x 2.5m, lift and slide PremiDoor 76 in the two sash format. The door theme continues with a French door combination, again in the System 76 variant with proCoverTec, which also features a clever tilt option for ventilation.
One of the other main door systems on show will be a four-pane, Secured by Design 5m x 2.5m PremiLine Pro patio door, highlighting the patented multipoint locking system at the interlock. This is believed to be the first PVC-U patio door in the industry to achieve PAS 24, without plunge bolts, carry Secured by Design and that can meet the needs of the Lifetime Homes criteria.
Window systems are also well represented on the stand with a System 76 AluClip Pro variant, creating a PVC-U/aluminium hybrid design, which offers a flush aluminium external appearance, with options for Passivhaus levels of performance. Also on show will be the window derivative of the PremiFold system, which is a unique slide, swing and folding system.
The FIT Show will also be the platform for the launch of ProCoverTec, a unique surface finish technology that offers full colour through the rebate, or alternatively coloured on one side, that also offers proven dirt and water repellent properties.
The new pergola will be used as a canopy for a hospitality area and represents the first product launched from a new division within the Profine Group. The Pergola is a product purely aimed at the outdoor living market, which is projected to emerge as a strong growth market in the years to come.
Kevin Warner, head of sales and marketing commented: "It's our first FIT Show and we're genuinely thrilled with the number of new products on show, as we continue to lead in terms of innovation in the UK market for PVC-U window and doors systems. There will also be the chance to experience the first ever soft close technology for PVC-U systems seen globally, which should cause quite a stir with stand visitors."