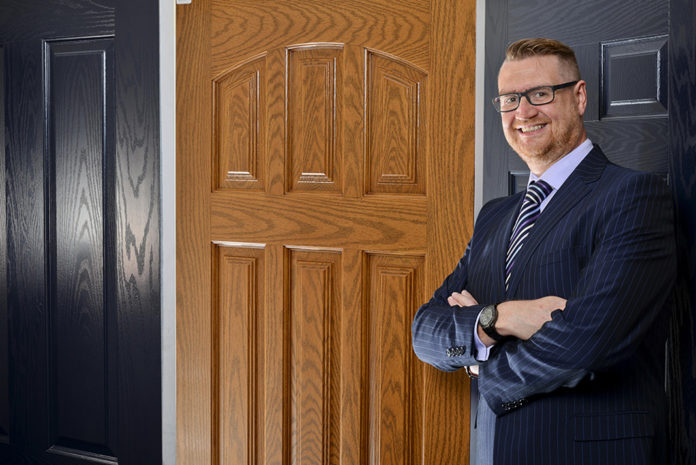 According to ODL, its Capstone composite door slabs have been tried and tested in the UK market for 15 years, are covered by a 25 year warranty and are designed to 'deliver on expectations'.
Nathan Barr, managing director of ODL Europe, said: "Our Capstone door slabs deliver uncompromising standards of design, build and quality that stand the test of time. Why would you select anything less?"
ODL Europe is the exclusive UK partner of Capstone Engineering. Capstone composite doors are PAS24:2016 accredited as standard and deliver typical 'U' values of 0.9 W/m2K for solid doors and 1.4 W/m2K for half glazed doors.
There are numerous designs and colours available. All feature a 2mm high density pigmented woodgrain GRP skin that is designed to deliver durability and security.
Capstone composite doors are manufactured with a 100% pure PVC composite rail which is said to give them excellent screw retention when compared to many competitors' products which are only 70% PVC – meaning there is no need for fillers or edge banding. As ODL Europe is also home to the TriSYS cassette, which is compatible with the Capstone range, the company states that it is a one-stop shop for an 'outstanding composite door and glazing solution'.
ODL Europe says that its customers also enjoy 'exceptional service'. The company continually invests in its manufacturing facilities and holds 'impressive' stock levels at is Bootle headquarters.
According to ODL Europe, this allows it to deliver on time every time, giving customers 'reassuring reliability' and helping to maximise the opportunities in the booming composite door market.
Capstone composite doors are available through Aperture Solutions, a division of ODL Europe.