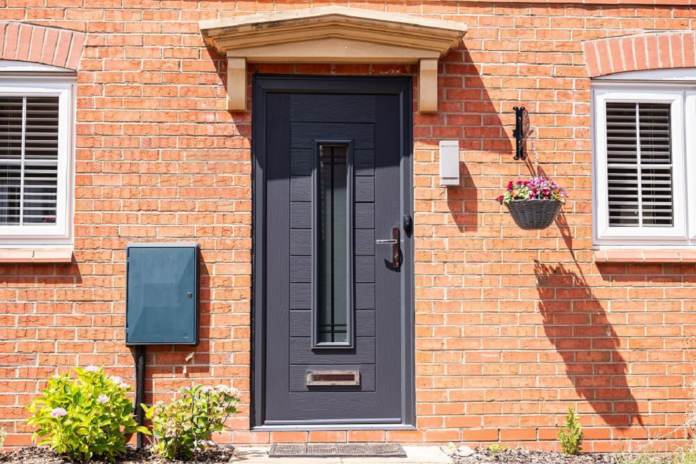 The Kettell Windows team has featured Comp Door products in the business' #BanishBadDoors campaign, which began in March. The ongoing campaign aims to highlight 'what makes a bad front door, and how to banish them', a representative of the installation business has stated.
"We believe in offering our customers nothing but the best," explained Lisa Kettell, the firm's sales and marketing director. "Our partnership with Comp Door allows us to fulfil that by presenting the finest timber composite doors in the market.
"Through our stock and the service we offer, we're crafting experiences and fostering recognition for exceptional doors and windows."
Currently, Comp Door products are displayed at Kettell's Leicestershire showroom. A range of eight doors are on show, including two from the new Discovery range.
Richard Diliberto, Comp Door's technical director and sales director, added: "In an industry where options are seemingly limitless, Kettell sets itself apart as a trailblazer dedicated to exceeding expectations and consistently delivering on promises.
"This partnership has fortified our companies' devotion to elevating customer experiences through exceptional products and innovation."
The initial launch of the #BanishBadDoors campaign included a competition for one homeowner to win a new front door supplied by Comp Door, as well as installation by a team from Kettell Windows. A homeowner called Amy, who is based in Rothley, Leicestershire, won the competition, after having designed a bespoke door using the business' online design tool.
She said: "The installation team was polite, professional and friendly. I can't fault them.
"I love my new door and how sturdy it is, especially compared with my previous one, which had some problems with locking."
To learn more about Kettell Windows, visit the company's website or call 0116 269 6721. For information about Comp Door's range, call 01782 340 444, email info@compdoor.co.uk or visit the door supplier's website.