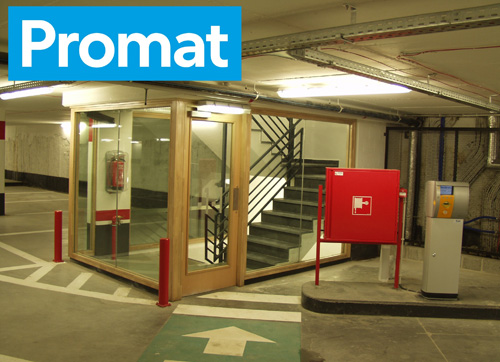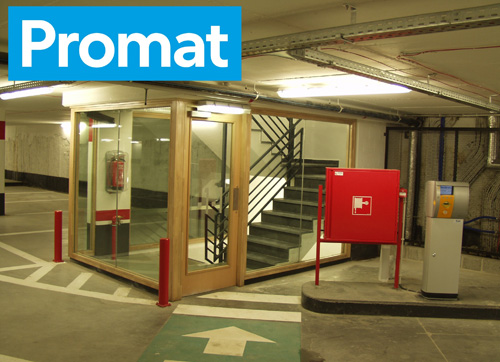 Fire door manufacturers seeking to 'eliminate the risk of inappropriate or unproven materials inadvertently creeping into their supply chain' can take advantage of a range of technically advanced materials and 'expert passive fire protection support' under one roof from Promat UK.
The company, which describes itself as one of the country's leading manufacturers of fire, thermal and acoustic solutions for the door and window industry, says it is in the unique position of being able to provide fire door manufacturers with a simplified supply chain for the various fire-resistant materials they require.
In providing a 'one-stop shop' option, Promat UK can reduce risk for fire door manufacturers given its position to provide assurance that key structural materials supplied for the doorset's construction are to the required standard. Importantly too, the company's wealth of technical expertise is available to help with the design and specification of products to ensure they are integrated into the doorset in the correct way to meet the performance expectations, from FD30 right up to FD120.
Promat UK's range includes a number of options for glazed panels, including Pyrocet and Pyrosec, along with Promaseal PL strip for intumescent seals and a non-combustible calcium silicate fire protection board, Promatect H. This can be used to form the core material of fire doors as well as providing insulation strips where required in an assembly. It can also, in certain conditions, be used to provide extra insulation to enable upgrading of doors.
Cath McLean, segment manager at Promat UK said: "It is important to remember that a fire doorset is considered in its entirety. Its component parts are tested as a complete system to provide the required levels of fire protection -typically FD30 (30 minutes resistance to fire) and FD60 (60 minutes resistance to fire).
"Only 'tested' materials must be used in the construction of a fire doorset and these must be as prescribed in the test. There really is no scope for substitution of the tested materials, because this may seriously affect the overall performance of the doorset in the event of a fire. This is a reputational – and litigation – risk that no professional doorset manufacturer would want to run, yet by sourcing the various fire protection materials from numerous suppliers this is exactly what can result."
In additional to timber, composite, steel and aluminium doorsets, Promat UK also provides assured fire protection options to meet the increasing demand for glazed partitioning which incorporates framed glass fire doors. With the company's 'complete glazing solution', Systemglas, butt jointed frameless wall constructions can be provided which incorporate Systemglas T framed glass doors for EI30 and EI60 performance – this is consistent with the fire protection criteria for the surrounding glazed screens.
Part of international building product manufacturing group the Etex Group, Promat UK has been producing fire, thermal and acoustic protection solutions for more than 30 years.