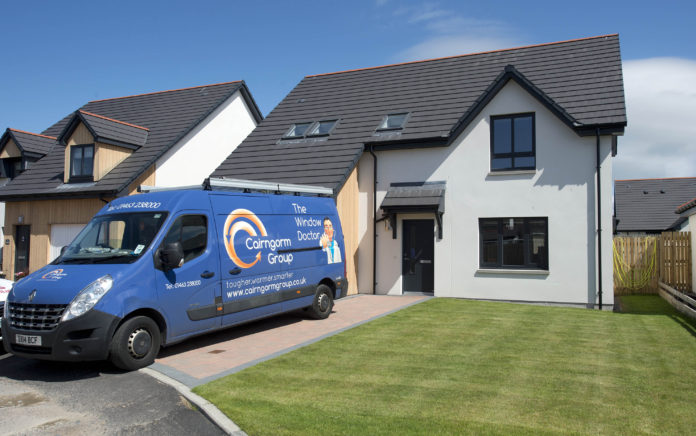 The Cairngorm Group, a home improvement business based in Inverness, northeast Scotland, tasked hardware distributor Carl F Groupco with managing its hardware transition during its PVC-U profile changeover, reinforcing the companies' 16-year partnership. The two-month project was delivered thanks to a team led by Pamela Wilson, Carl F Groupco's regional sales manager for Scotland, who worked closely with the Cairngorm team.
The profile changeover was time-sensitive and needed a smooth transition to ensure no detriment to business. Throughout the supply chain, the project required meticulous planning and cooperation, allowing for an efficient switch to the new profile.
The team at Carl F Groupco worked with the Cairngorm Group to review all hardware. Relevant new profile parts were sourced and assessed to guarantee the correct fit, before samples were trialled and quality tested to ensure the final product met Cairngorm's exacting standards.
Stock was monitored and adjustments made to ensure continuity of supply and that the 'on time, in full' (OTIF) service commitment was fulfilled throughout the changeover. Part numbers were also transferred, and Carl F Groupco's team arranged fit-ups with factory teams as well as liaised with the technical teams at manufacturer partners Roto throughout the PAS 24 and performance testing process.
Scott Dowling, managing director of the Cairngorm Group, said: "We have worked closely with Carl F Groupco throughout our 16-year partnership, establishing a positive relationship based on honesty, integrity, technical knowledge and devotion to supplying OTIF. We trust Carl F Groupco implicitly in their technical and supply abilities. We continue to work closely with Carl F Groupco in a collaborative relationship with complete dedication from the hardware supplier to our projects."