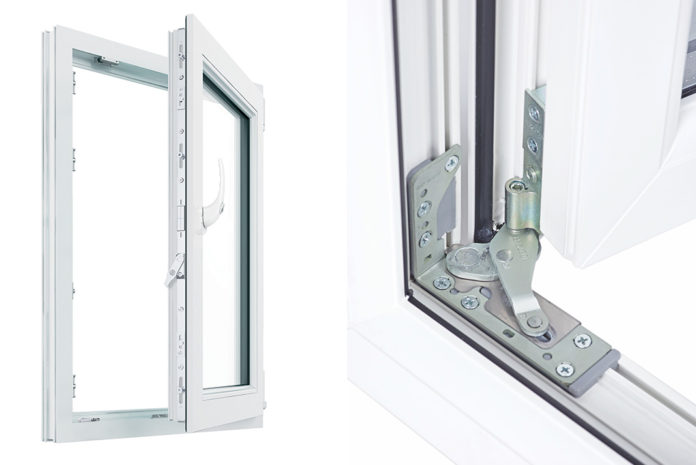 Mila's ProSecure TBT gearing range is now available with the option of a new fully concealed hinge alongside the existing visible, face-fix option.
According to Mila, it comes with the same combination of high specification and SBD accreditation which is already making the ProSecure TBT hardware popular with fabricators such as Pearl Windows, and with the same 10-year mechanical operation guarantee.
This new profile related hinge offers what Mila is describing as 'significant' benefits for the fabricator, the installer and the end user.
For fabricators, it offers simple, jigless assembly and easier fitting because it allows the window to open to 95° and eliminates the familiar problem of TBT sashes continually trying to close during production.
For installers, it is concealed on both the inside and out so there are no issues to address in terms of plaster lines or colour matching.
And, for end users, as well as the improved aesthetics, the new hinge features an anti-blowback function which stops the window from slamming closed or fully open in windy conditions.
Richard Gyde, Mila's MD, said: "Our ProSecure TBT range is manufactured by AXOR, one of Europe's leading hardware manufacturers. Quality and value are the trademarks of AXOR's products, but they also incorporate real user-friendly design innovation as well.