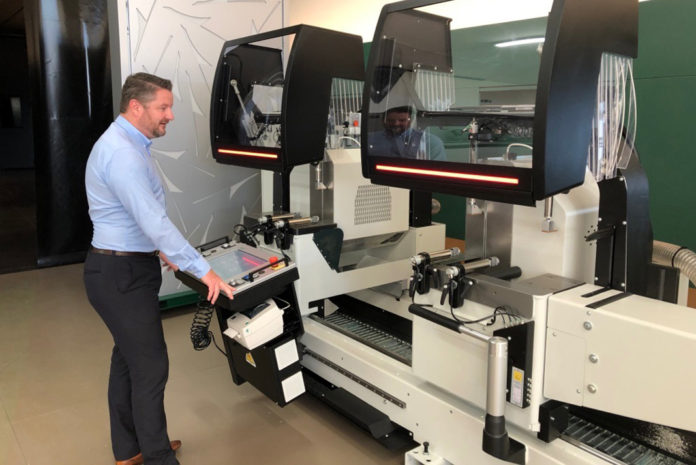 Haffner Murat has announced it will be supplying Fom Industrie aluminium fabrication machinery. Dave Thomas, Haffner Murat's managing director, said: "Fom Industrie offers the state-of-the-art aluminium automation machinery. By working with Fom, we'll be able to offer even more choice to fabricators looking to make the most of the growing opportunities in aluminium.
"The scale of Fom means they are able to keep a wide range of machines in stock at any one time. Furthermore, there's often a rapid deployment time, so customers can be up and running quickly. The technical support on offer is also exceptional – Fom invests in regular training and updates for its staff – and it shows."
Haffner Murat is also the sole UK agent of Haffner Murat Machinery as well as the UK's official agent for the Italian range of Italmac aluminium fabrication machinery. Haffner Murat also offers high quality reconditioned machinery. Finance packages (subject to status) and part exchanges are also available.
Haffner Murat has a team of seven service engineers with experience of the Fom Industrie machinery range to support a growing customer base.