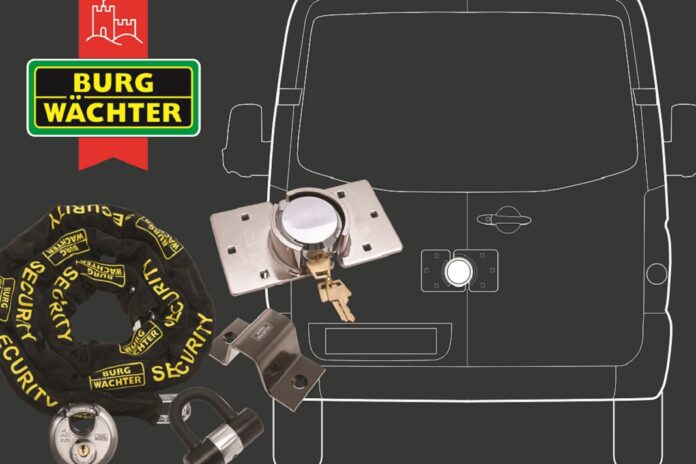 Burg-Wächter UK has announced its support for a joint campaign between Toolstation and the Rainy Day Trust – a charity that supports people who have worked in the home improvement and enhancement industry. The campaign supports tradespeople affected by tool theft. So, as part of the home security specialist's Secure Communities Scheme, Burg-Wächter UK is set to support victims of tool theft by supplying security equipment to affected tradespeople.
Bryan Clover, chief executive of the Rainy Day Trust, said: "Tool theft is becoming more prevalent and that is a factor of the way the economy is going. In 2020 alone, almost 11,300 tool thefts from vehicles were reported.
"If your power tools are gone and you're a roofer, for example, you can't go to work the next day; it is as simple as that. However, if the worst does happen, the Rainy Day Trust is here to help. Once verified as a genuine claim, replacement tools are organised as quickly as possible to help minimise the disruption a theft can cause."
Bryan added: "Our partnership with Toolstation was offered additional support by Burg-Wächter UK, who was happy to help by providing a package of security products ideal for protecting van doors as well as bolts and chains to secure both vehicles and tools. Although good insurance will help mitigate the loss in the first instance, fitting good, strong, high-quality security devices will help to protect against and deter future attacks."
Andrew Field, Burg-Wächter UK's managing director, said: "We are very proud to be able to support the Rainy Day Trust and Toolstation's tool theft awareness campaign by providing practical help – in the form of high-quality security products – to tradespeople who are victims of burglary, as swiftly as possible. This will help to protect not only their essential tools but also their livelihoods."
Earlier this year, Gul Outdoor Therapy won the support of Burg-Wächter UK's Secure Communities Scheme. Read here to find out more.