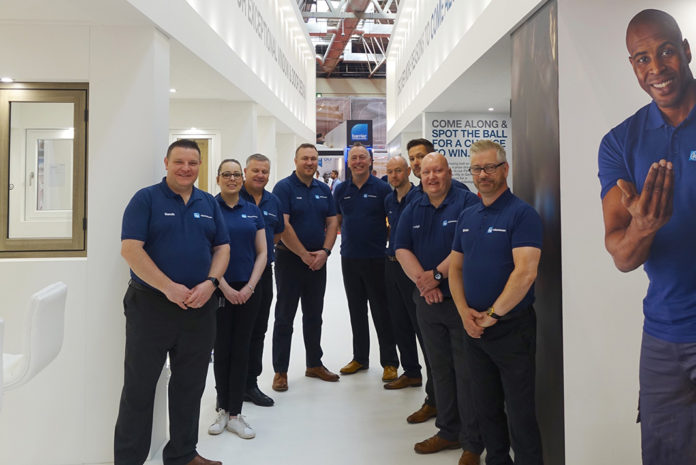 Kömmerling was presented with the award for Best Creative in the FIT 2019 marketing campaign at the show's gala dinner for its #ComeAlong promotion.
According to Kömmerling, the campaign not only helped drive footfall to its stand, but has already generated annualised new business returns to the tune of seven figures.
With companies across the fenestration and glazing industry investing considerable money in pre-show marketing, Kömmerling says that its campaign was a 'standout performer' harnessing PR, advertising, video, social media and on-site promotions as the company looks to build its presence in the UK market.
The #ComeAlong campaign is said to have 'fully reflected' the strong product and marketing proposition and invited fabricators and installers to join in the shared business opportunities that were being presented on the stand – opportunities that included a new range of marketing materials, new Partnership Programme and a range of window and door systems, including the new Kömmerling 76 flush sash.
Gareth Jones, managing director of Profine UK and the Kömmerling brand, commented: "Before we got to the show the interest and response from the #ComeAlong campaign was quite overwhelming and we secured new business before and during the show. The Kömmerling of today and tomorrow is very much a different beast to that of the past and we're genuinely excited about our future prospects as are our customers.