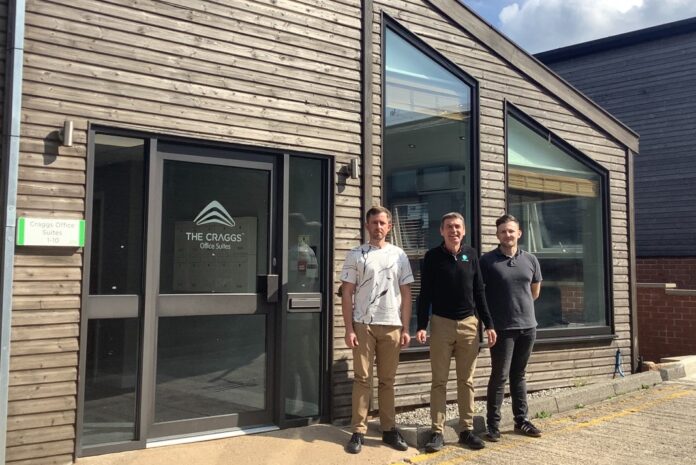 The EndtoEnd IT team has moved to a new office at the Craggs Country Business Park in Halifax, West Yorkshire. The move was fuelled by significant business growth, according to the firm's representative. Integrate, the business' window and door management software, has generated a 52% increase in users, a 58% rise in customers and a 89% jump in monthly subscriptions within two years.
The EndtoEnd IT team has also expanded to include Zaach Pightling, who was taken on for the role of support analyst in August. The appointment brings the team head count to eight.
The new office gives the EndtoEnd team essential added space as well as amenities including an on-site farm shop, a cafe and two breweries. Leaders hope that these will help foster an enriching work environment for the EndtoEnd IT team.
The company's flagship software, Integrate, comprises four essential components: IntegrateCORE for streamlined quoting, design and material requirements; IntegrateCRM for managing inquiries, orders, appointments and team schedules; IntegratePRO which helps production and manufacturing processes, and IntegrateFIT which gives fitters instant access to job details.
In addition to software solutions, the EndtoEnd team shares technical expertise through a series of free demonstrations and monthly tutorial webinars. The office move is set to allow for improved delivery of these educational initiatives, as well as allowing for enhanced support and training.
"It's a testament to the work of our team and the innovation of our software we've had to expand to larger premises, said Gareth O'Brien, director of EndtoEnd. "The work they do, and the support Integrate offers, means we make it so much easier to manage and run window and door companies.
"We've quickly become indispensable to our customers, so we need the space to keep up!
"We are very lucky to be able to move to such a stunning location, with extensive views over the hills towards Stoodley Pike. Anybody wanting to keep up their step count during the day has a beautiful place to do it. Plus the cafe has amazing food and cakes that also might need walking off!!"
Read more about EndtoEnd IT at its dedicated website. Read our 'In the hot seat' interview with Gareth here.