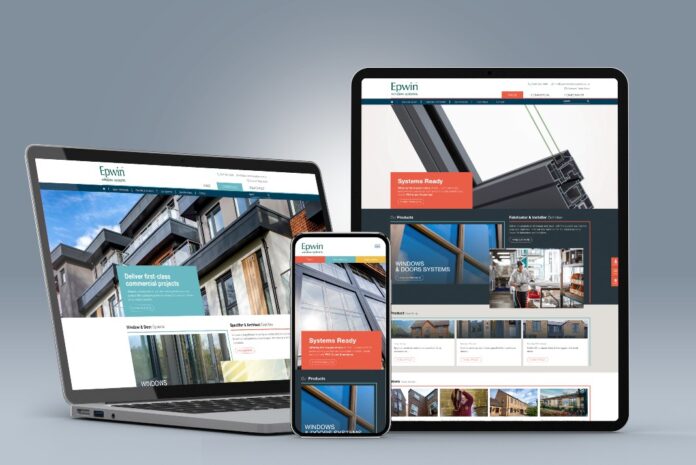 Epwin Window Systems has a new website at epwinwindowsystems.co.uk. "For the first time, the new website brings together all our products, key services and customer support 'under one roof'," said Gerald Allen, head of marketing for the systems house. "In doing so, it demonstrates the breadth and depth of our offer, and makes it easier for potential customers to see what's available when they partner with Epwin Window Systems."
The site has dedicated sections for fabricators and installers, architects and specifiers, and homeowners. Each section highlights the benefits of choosing Epwin Window Systems. "In line with modern design trends, we've focused on a simple-to-view and easy-to-navigate user experience," Gerald added.
"The website has also been designed to be fully responsive and faster to load. We've deliberately kept the number of pages on the site to a minimum but included all relevant details needed, so visitors don't need to click through multiple pages to get to the information they need.
"The new website is part of Epwin Window Systems' wider branding strategy and complements updates to the systems company's marketing and point-of-sale literature. The Profile 22, Spectus, PatioMaster and Stellar websites have also been designed to the same template, for a consistent visual experience.
"The website clearly demonstrates what we can offer each market demographic in a professional and creative manner. Now it's live, it will continue to be populated with the latest information on our products, services and unbeatable support."