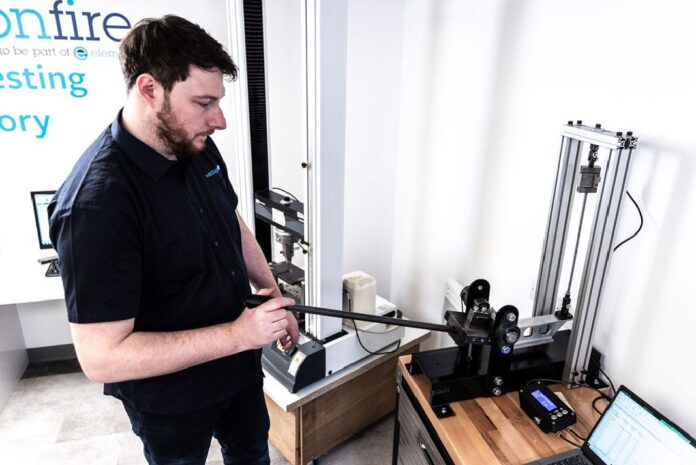 Manufacturers of structural timber fasteners and fixings must not delay testing, an industry expert has warned, despite the UKCA certification process having been pushed to 30 June 2025. This is due to a shortage of approved testing facilities in the UK. The advice was issued by a representative of BM Trada, which is a sister company of Warringtonfire, a testing, inspection and certification company.
Accredited testing to enable UKCA marking can only be issued by an approved body listed on the UK government's database. Under the UK Construction Products Regulation, from 30 June 2025, manufacturers of structural timber fasteners and fixings within the scope of the UK Designated Standard BS EN 14592 must successfully complete the testing process by a UK based laboratory for any product to be placed on the UK market. This also applies to any products undergoing a chance in specification.
"Although many manufacturers have successfully achieved UKCA certification, a sizeable number have not," explained Ben Sharples, BM Trada's commercial lead. "Lead times for testing are long, and laboratory availability is in short supply. The longer the delay in getting the process started, the more likely manufacturers are to be caught out. This affects them being able to sell or launch new products. Our advice is to get in touch as soon as possible, to ensure a smooth transition and prevent any disappointment down the line.
"There are only a few UKAS-accredited bodies in the UK that are able to test fasteners and fixings," explained Ben Sharples, BM Trada's commercial lead. "Warringtonfire is one of them. Manufacturers need to be aware that any products on the UK market after the June 2025 will need to have this testing completed. This goes for products undergoing a change in their specification too; for instance, fasteners and fixings that have a change in design or coatings will also need to be retested to gain the UKCA marking and confirm their stated performance."
To help accommodate the rush for testing, Warringtonfire has a dedicated fastener testing laboratory in High Wycombe. The laboratory can accommodate assessments of performance for structural timber fastener and fixing products, so that manufacturers can UKCA mark them to BS EN 14592. To find out more about UKCA testing for structural timber fasteners and fixings, visit warringtonfire.com.