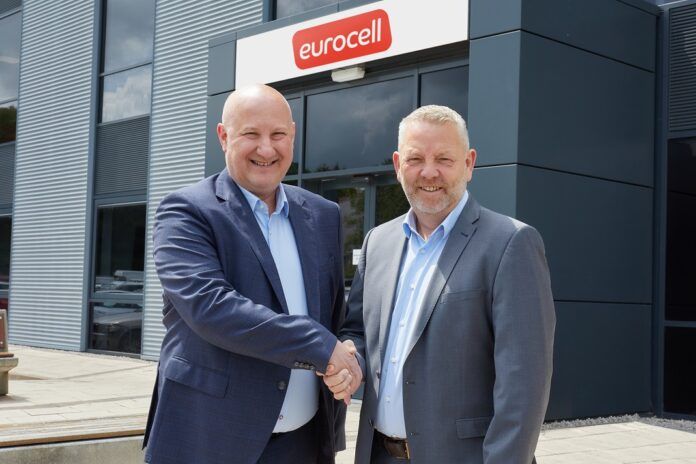 Leaders of Eurocell have announced that Polyframe is now one of its fabricator partners. Polyframe's leaders have chosen to partner with Eurocell to ensure long-term security and reliability in supply and service, according to representatives of the PVC-U window and door fabricator.
As a Eurocell customer, Polyframe is to benefit from Eurocell's 'Grow With Us' ethos. This means that the company is to receive technical support, continual focus on investment in new machinery, services and products as well as business development support to propel growth, Eurocell's representatives have said.
Polyframe is to now be able to offer a wider range of PVC-U with the Eurocell Logik system, which comes in a range of foil colour options, both in chamfered and sculptured profiles. Eurocell's PVC-U profiles contain high levels of recycled content; partners can benefit from the carbon savings this provides, Eurocell's representatives added.
Phil Walker, Polyframe's managing director, said: "Eurocell is a well-respected and long-standing business with similar vision and values around service and support to that of Polyframe. We are delighted to be partnering with them to provide our combined benefits to our customers.
"Eurocell has a detailed understanding of the Future Homes Standard and other potential legislation changes, and we are well placed to work with Eurocell long into the future to provide our customers with sustainable and innovative systems.
"I can assure customers that Polyframe will offer the same high levels of product quality, consistency of supply and levels of service with the new Eurocell options – all delivered in an industry-leading time of five days."
Andy McDonnell, commercial managing director at Eurocell, added: "We are pleased to be starting this new partnership with Polyframe, a well-trusted leading fabricator in the fenestration industry that champions our values and dedication to high-quality product and service.
"Our best-in-class support means Polyframe will have the tools required for sustainable growth as part of our 'Grow With Us' ethos, and we can guarantee a smooth transition with minimal disruption so Polyframe can continue doing what they do best for their customers.
"Our recent investments in infrastructure and enhanced partnership approach mean we are well placed to continue to deliver value and quality to all of our customers whilst continuing to grow."