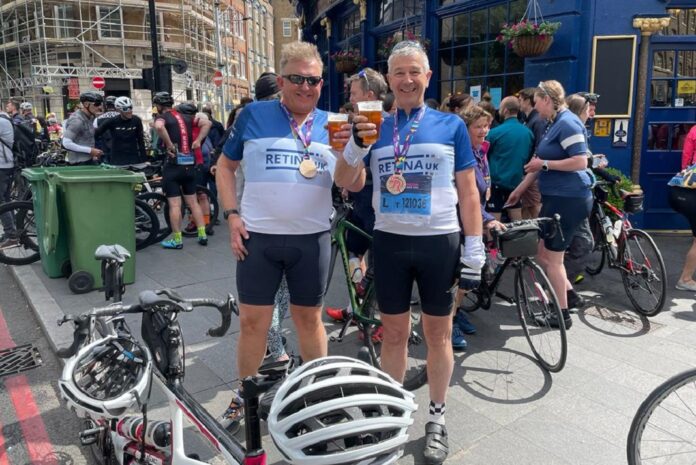 Martin Nettleton, managing director of the fabricator, Euroglaze, has completed the Ride London 100-mile charity challenge in an impressive 6 hours and 3 minutes. He completed this on 29 May alongside his pilot and tandem partner Dr Andrew Oates.
Ride London is in aid of Retina UK, the sight loss charity which helps to fund research into treatments for eye conditions including macular degeneration and the inherited disorder Retinitis Pigmentosa. The latter is a condition that affects both Martin and his brother Simon. The ride took place from the Embankment, out towards Chelmsford in Essex and back to a grandstand finish on Tower Bridge.
With the generous support of family, friends, customers and suppliers, Martin has already raised nearly £3,000 in sponsorship. There is still time to make a donation. The Just Giving page for the ride won't close until the end of June.
Martin explained: "Retinitis Pigmentosa is rare but macular degeneration is the biggest cause of sight loss in the UK and affects nearly 1.5m people. I know there will be people whose family have been impacted, and any support they can give will be very gratefully received."
He added: "Having originally signed up to Ride London in 2020 when Retina UK was Euroglaze's charity partner for our 40th anniversary, we obviously missed out on the event when it was cancelled due to Covid. We didn't want to miss out on the fundraising opportunity this time around – despite the fact that we were two years older and two stone heavier! The support from the crowd undoubtedly carried us round – even the odd shout of 'Goodie Goodie Yum Yum' as we passed by on the tandem."