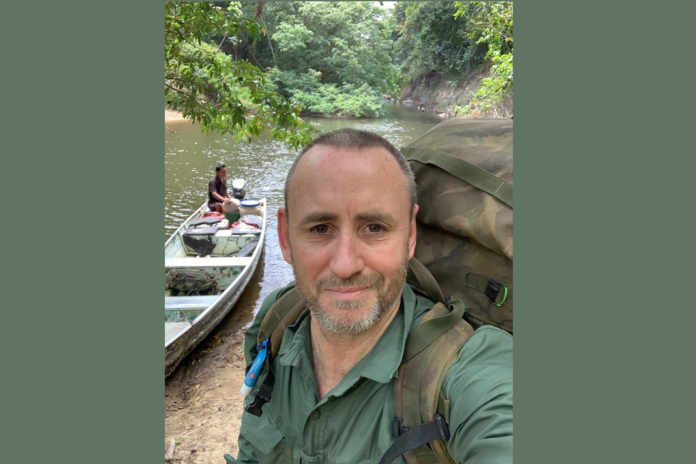 Sam Weber, Listers' sales and marketing director, has been accepted on the Talisker Whiskey Atlantic Challenge 2024. Alongside three other crew members, Sam is set to row 3,000 miles across the Atlantic Ocean, raising money for charity in the process.
"It's billed at the toughest rowing race in the world," Sam said. "In fact, more people have climbed Everest than they have rowed the Atlantic." Up to 30 boats are scheduled to race from La Gomera in the Canary Islands to Antigua in the Caribbean in December 2024. The competition is expected to last about six weeks.
Sam's team – Team Seasoar –  is raising money for Lyme Disease UK and the Bay Area Lyme Foundation in California. The team decided to support charities that aim to help sufferers of Lyme disease after Listers employee John Watkins' daughter caught the infection four years ago, Listers' representatives said. After being bitten by a tick at age 23, John's daughter now suffers from severe fatigue, joint pain, brain fog, insomnia, tinnitus, fevers, eye problems, kidney problems, heart palpitations, hypertension, memory issues, headaches, daily nausea and a compromised immune system, among other symptoms. This is despite almost two years of failed treatment with antibiotics. Left untreated, Lyme disease can also cause early-onset arthritis, serious heart problems, facial paralysis, nerve damage and inflammation in the brain and spinal cord.
For businesses that want to support the charity rowing challenge, Sam explained: "There are multiple opportunities for sponsorship: anything from becoming a bespoke headline sponsor to smaller packages such as sponsoring our oars or food. Whichever package you choose, you will be aligning your business with a powerful message involving risk taking, entrepreneurship and teambuilding.
"We've got a great team behind us and I am confident that we can take on the challenge of the Atlantic!" Read more about sponsorship opportunities for the race, here.
Sam was recruited earlier this year. Read more about him here.