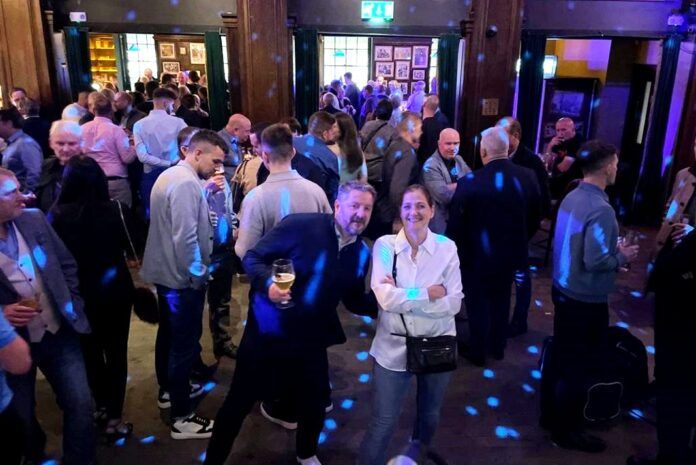 The People in Glazing Society (Pigs) hosted its final networking event of 2023 in Birmingham's Revolución de Cuba bar last night. The event topped a year that has seen 'the biggest and best support for Pigs', according to organisers, who predicted that next year's events are likely to be even more successful.
"As ever, I want to thank the sponsors for backing the events," said Sarah Ball, joint managing director of the marketing agency Balls2 Marketing, who has nine years of organising Pigs under her belt. "Birmingham was a massive success, with record numbers attending.
"It was wonderful to see so many new faces as well as our regulars. We had a brilliant evening of networking and a live band, Ellie Jones and the Giants.
"The glazing industry is the best in the world because it's so friendly. We come together from all corners of the country. In fact, the whole of the supply chain is represented at Pigs, from system companies, fabricators and installers to componentry and specialist service providers of all sizes.
"In my wildest dreams, I couldn't have predicted the continued success of the events. Today, Pigs is such an integral part of the events in the glazing calendar year.
"Four events have been delivered in 2023, and Birmingham was the final Pigs networking meet up. We're already planning to deliver a spectacular 10th anniversary year in 2024. In the meantime, we will be busy with Pigs across LinkedIn, Facebook, Instagram and X, as well as our regular emails with event information.
"The last thing to say for this year is a big thank you to everyone who has supported the Pigs events, from sponsors to those attending our networking evenings," Sarah added. "And a huge thank you to the team at Balls2 Marketing, who create and deliver all the Pigs marketing." Read more about Pigs on the society's website.