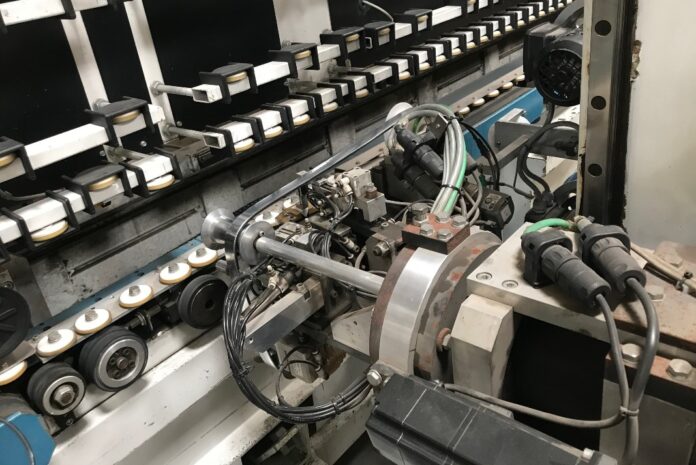 The Premier DGU team has achieved a pass in BS EN 1279 Part Two testing, with Super Spacer Heritage. "We're delighted to have achieved a pass," said Barry Clarke, Premier DGU's director. "It's a testament to the hard work and dedication of our staff, and our uncompromising commitment to quality. We'd like to thank our amazing team, our longstanding spacer supplier, Edgetech, and Steve Monk at CENSolutions, who was an integral part of us achieving the pass."
Steve Monk, a consultant for CENSolutions, added: "I am delighted for Barry and his team at Premier DGU on achieving this pass to BS EN 1279:2. Premier DGU has always been committed to achieving the best possible outcome with regards to quality – including by working with CENSolutions' third-party accreditation CMS Quality Mark Schemes for BS EN 1279 and BS EN 12150. They regularly score very highly when audited by both us and ER Certification for UKAS accreditation.
"CENSolutions pride itself on our working relationships with clients and providing up-to-date industry advice. so I am very pleased I could assist Premier DGU in achieving their goals."
Over 27 years, the staff of Edgetech customer Premier DGU, a manufacturer of insulated glass units (IGUs), have offered products and services to fabricators around the south west. Premier DGU operates three unit lines. The firm's leaders have invested heavily in machinery, including a glass toughening plant. The team has extensive expertise in hand-finishing units to virtually any requirement, according to the business' representatives, and a long track record of manufacturing exceptional heritage units.
The Premier DGU team has long used Super Spacer, which is marketed as a globally respected warm-edge spacer bar that has helped to revolutionise energy-efficient IGU production. Chris Alderson, Edgetech's managing director, said: "We're extremely pleased to see Premier DGU achieve Part Two with Super Spacer Heritage.
"We've seen their dedication to quality first-hand, so it's no surprise to see them passing stringent testing. We look forward to helping them produce exceptional IGUs for many years to come."