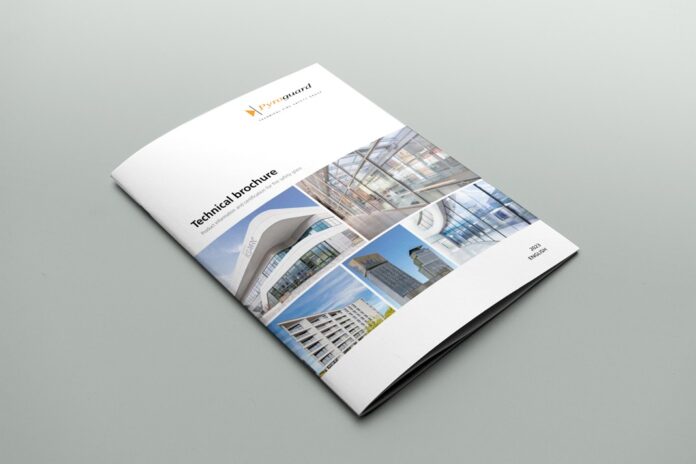 Leaders of Pyroguard have published a brand-new technical brochure. Featuring all the latest data and supporting information, this 2023 edition is a one-stop guide for 'the widest and most comprehensive range of fire safety glass solutions', according to Pyroguard's representatives. Pyroguard is part of the Technical Fire Safety Group.
Showcasing the company's 'extensive portfolio and product capabilities', this issue contains over 460 updates, as well as additional test data and supporting information on 'market-leading' steel and aluminium system providers including Aluprof, Forster, Jansen, Reynaers and Ottostumm. Designed to be technically informative yet user-friendly, the guide provides 'easy-to-navigate' product data, to help architects, specifiers and contractors select with confidence the right solution for their chosen application, representatives of the business have said. This issue also includes Pyroguard's new EI90 steel-framed certification approvals.
"We're very proud that this latest edition reflects our significant growth in certified applications, following a period of continued investment into new test evidence and thanks to the strength of our ongoing collaborations," said Richard Ainsworth, group technical director at Pyroguard. "Our technical brochure remains a fantastic resource for communicating all of our latest product information and assisting our customers in choosing the right fire safety glass solutions for their requirements. We understand that a key part of this decision-making and selection process is having direct access to this latest product data, so we're delighted to be publishing this re-edition."
The brochure is available as a download by request from the company's website. To speak to a member of the Pyroguard team, call 01942 710 720.
Last year, Pyroguard representatives helped to regenerate the Capuchino Convent de San Antonio de Padua, in the Spanish city of Zaragoza. Read more about this here.