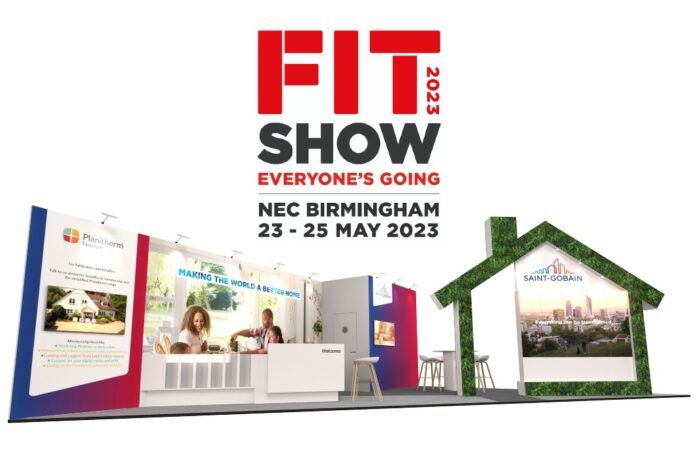 At this year's Fit Show, the Saint-Gobain Glass team is to focus on how to maximise sales opportunities by having different conversations about the comfort benefits of glass. The company's representatives are to be based at Stand R42, in Hall 9.
Saint-Gobain Glass' Planitherm Comfort range is used widely in the door and window industry, according to the company's representatives. It provides a range of benefits including energy efficiency, noise reduction, reduced overheating, enhanced security and furniture fade protection.
"There's a huge opportunity for fabricators and installers to enhance their customer experience, improve profit margins and differentiate their business by offering more choice to consumers who are very often willing to pay for high-performance windows and doors that help them to achieve a more comfortable home," said Michael Butterick, Saint-Gobain Glass' marketing director. "Glass will typically make up 70% of a window and plays a big part in maximising comfort within a property – but it's important to choose the right glass based on your customers' requirements and budget.
"The Fit Show is the perfect vehicle for us to talk to the industry about the latest product innovations and the solutions that are available today that meet required window performances. Planitherm is manufactured in the UK and is specifically designed to meet the increasing needs of the UK market. We have a wealth of knowledge within the business and our experts will be on hand at the Fit Show to provide guidance and support to fabricators and installers."
Nickie West, the Fit Show's event director, added: "We're extremely pleased that Saint-Gobain Glass will be joining us for our 10-year anniversary event at Fit Show 2023 in May. The Saint-Gobain brand is synonymous with delivering high-performing and innovative glazing solutions to fulfil customer and market needs. I'm thrilled that glass will be represented by Saint-Gobain Glass and its team of experts at Fit Show 2023, which will include being a part of our learning programme as well as providing practical advice and support on the show floor."