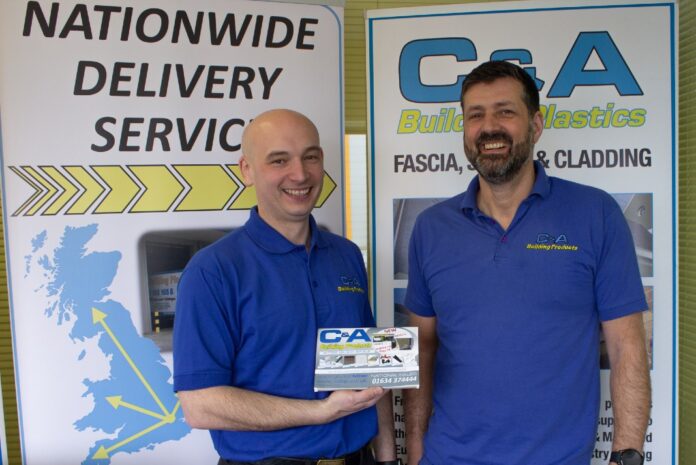 A year on from having solar panels installed on the roof of its Gillingham warehouse, C & A Building Products has achieved 80% self-sufficiency in its energy use, the business' representatives have reported. A local firm installed 84 solar panels last March, to make the business' energy use less reliant on fossil fuels. The 35-kilowatt system has 24-kilowatt battery storage. C & A Building Products has stocked Freefoam products for almost 20 years, and is an independent supplier of plastic building materials that has been operating for 55 years across the UK.
"Solar energy was something we have always considered," said Darren Beaumont, director at C & A Building Products. "Everyone has to take some responsibility for the environment and, as a business, we should take our own fair share. There are so many ways that you can reduce energy consumption if you can't invest in something like solar panels. I think it's something that everyone should consider on some level.
"The solar energy we produce first charges our requirement, secondly charges the battery, and once the batteries are full, anything left gets automatically exported back to the grid. Last year, we exported around 30% of our energy. The system will also use the energy in the battery before it takes any from the grid, which is great.
"It will take us less than five years to make back our investment in solar energy. We have seen how successful the installation has been for us and have decided to expand it. We are going to install 40 additional solar panels to our second, smaller warehouse this spring."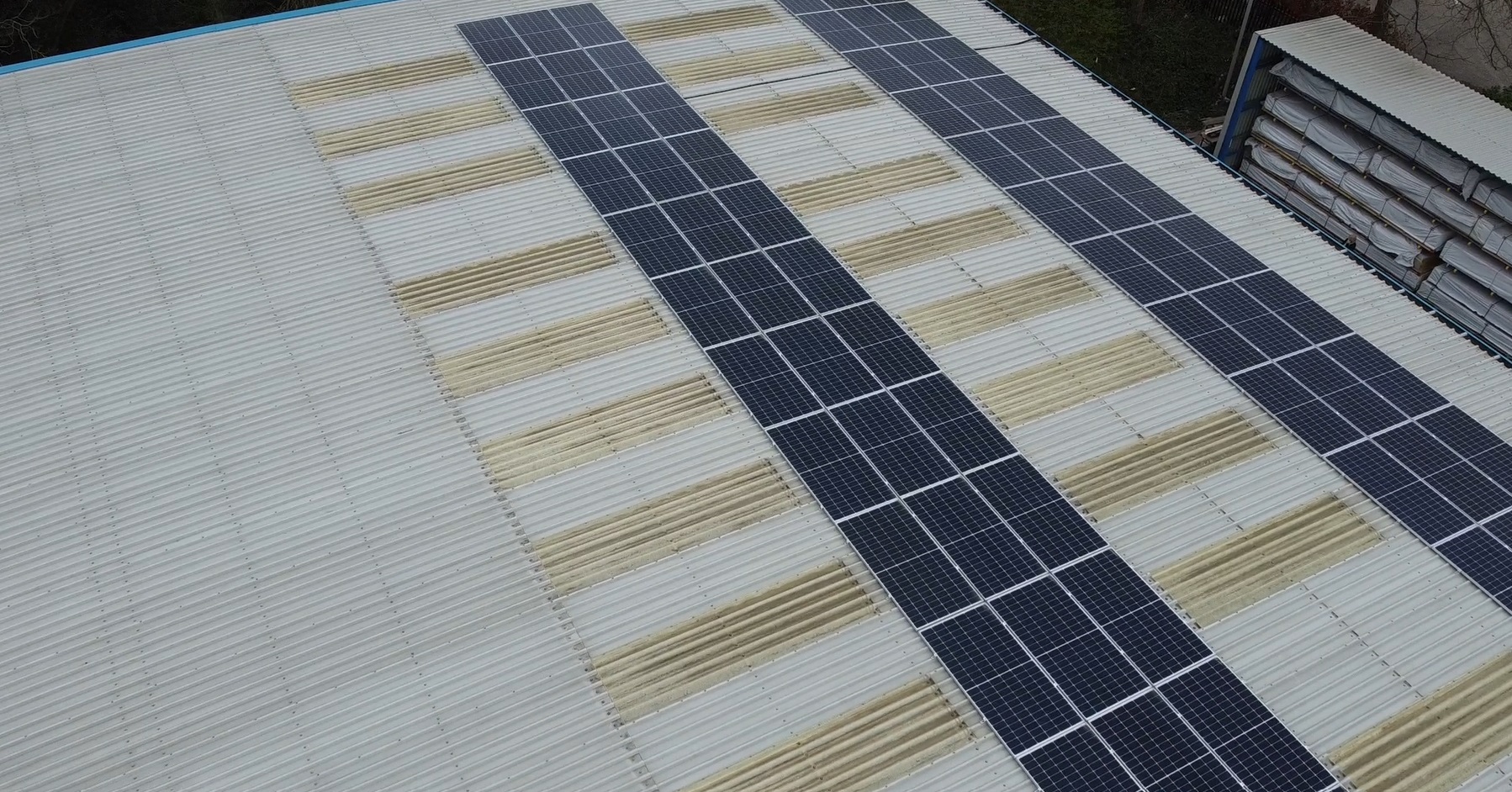 Working with suppliers and partners that are considering green credentials is also important to leaders of Freefoam, who aim to build momentum on the firm's sustainability journey, transitioning from a linear to a circular economy. In the UK, 100% of the electricity Freefoam uses comes from solar energy.
"To achieve carbon reduction on every level of the supply chain, it is so important that everyone does their bit," said Colin St John, Freefoam's commercial director. "C & A Building Products is doing just that. and Freefoam is delighted to be able to work with businesses who are taking sustainability seriously.
"In addition to our existing initiatives, we are rolling out further projects in the coming months in our own manufacturing processes and with customers. We would love to hear from any of our customers who are considering their sustainability journey and planning their own green initiatives."